The cosmopolitan Colombo is a big gateway to mind-blowing Sri Lanka. Colombo is a colorful city of diverse cultures and is one of the best places to explore all of Sri Lanka's history, from adorned Buddhist temples and impressive colonial structures to the modern shops and art galleries that line the capital's streets. Sri Lanka's bustling hub and thriving capital blends old and new and it's a contrast itself, with mansions, lush gardens, fine dining options, commercial malls standing next to urban slums, diesel-fumed congested roads and street markets. When you will be discovering this city, every time, you will be amazed by the uniqueness and authenticity of Colombo. All in all, Colombo is one of the best attractions in Sri Lanka and the perfect start for your Sri Lanka holiday.
Colombo – The Colonial Capital of Sri Lanka
Colombo was the very first place of Sri Lanka that the Portuguese set their foot in 1517 and built a fort in the city, which was to form the nucleus of the modern city. The following Dutch expanded the fortifications and gave this bustling city new suburbs and a vast system of canals. It was not until the invasion of the British that Colombo began to take off and by now an important staging post on the Indian Ocean's maritime routes.
Occupied by three European invaders, Colombo today seamlessly mixes skyscrapers and contemporary malls with stunning colonial buildings. A diverse range of architectural heritage and historical attractions can be easily found in the city.
Best Attractions in Colombo
The National Museum of Colombo – Sri Lanka's Largest Museum
Sri Lanka has been modernized for a few decades, but its entire civilizations have preserved for millennia. The National Museum of Colombo is renowned with a diversified collection of ancient civilizations. You will see the ancient ruins of Sri Lankan history, artworks of local artists, intricate carvings, unique masks of demons, swords of the knights and the remnants from the Anuradhapura Kingdom dating back to the 4th century B.C.
Address: Sir Marcus Fernando Mawatha, Colombo
Opening hours: 9.00 AM – 5.00 PM, except public holidays
Entrance fee: Price adult/child Rs 600/300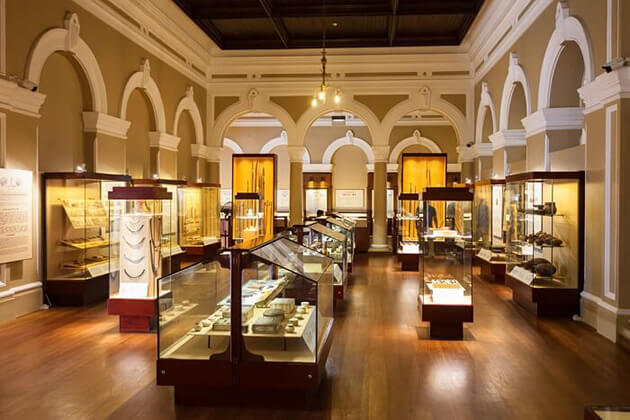 Galle Face Green – The Very Heart of Colombo
Located in the very heart of Colombo, Galle Face Green is a marvelous ocean-side promenade stretching for a half kilometer along the coastline. Galle Face Green provides the city with important breathing space and attracts locals towards dusk. The crowds come to meet friends, fly kites, stroll along the beach or relish the snacks sold from mobile food-carts. This is one of the best places in Colombo for couples to admire the sensational sunset while sipping a mango cocktail next to the immense chessboard on the seafront lawn.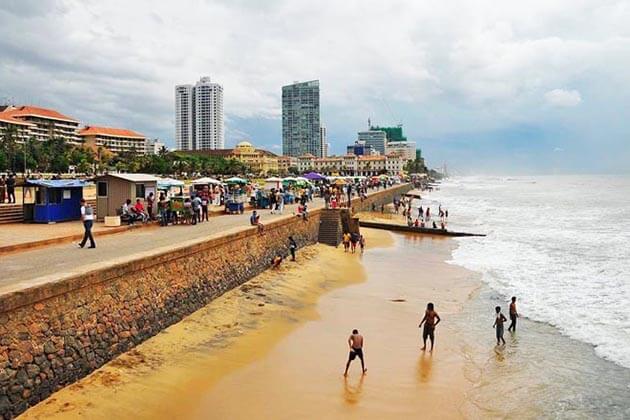 Gangaramaya Temple – Colombo's Iconic Gem
Gangaramaya Temple is among must-see places to visit in Colombo. The temple is an important and the most well-known Buddhist temple with a mix of architectural styles including Sri Lankan, Indian, Thai and Chinese. The temple boasts an exceptional beauty with the green Beira Lake on one side and statues & carvings paving the way inside. The main sanctuary has a colossal Buddha statue while the ceilings portray his stories. Built in the late 19th century, Gangaramaya soon became famous and is not just a place of worship but also a center of learning. This temple complex has a library, a museum and a magnificent array of gilded gifts presented by devotees over the years. Gangaramaya Temple is also the center for the most lavish Vesak celebrations in Colombo.
Opening Hours: 6.00 AM – 8.00 PM
Entrance Fee: No admission
Dress Code: Visitors are required to dress conservatively, no sleeveless tops and shorts.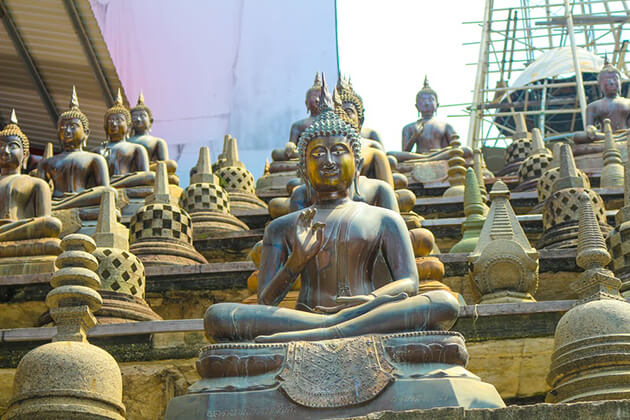 Viharamahadevi Park – A Verdant Landscape
Viharamahadevi Park is one of the best parks in Colombo. This blooming garden was developed when Sri Lanka was a British colony, this makes it the oldest one in Colombo. The park was first named Victoria Park, it was later renamed to Viharamahadevi Park after the ancient Queen Viharamahadevi. This public park comprises a green park of trees which look extremely beautiful when blooming during the spring season and, waterfalls, picnic hotspots, walking trails, and an unruffled statue of Buddha.
Address: Sir Marcus Fernando Mawatha, Colombo
Opening hours: 9.00 AM – 5.00 PM
Entrance fee: Price adult/child Rs 20/10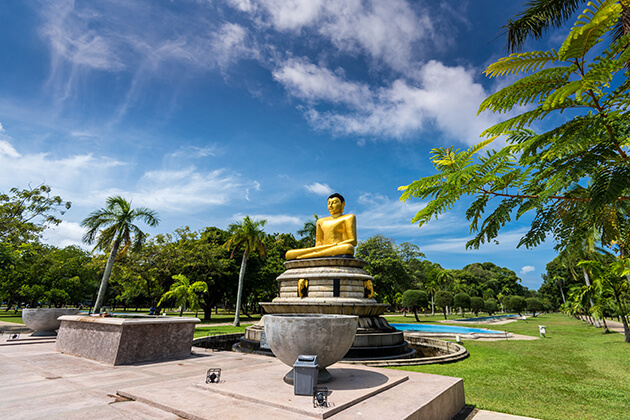 Independence Memorial Hall – A Place to Remember
Sri Lanka gained its independence from Britain in 1948 and this is the site where this historic moment took place. This huge stone-made structure is enclosed by a peaceful garden, and in front of the hall, there is a statue of Sri Lanka's first ever president (The Father of the Nation). The symbolic Independence Memorial Hall is also used for various religious events alongside annual national day celebration. Visitors will be brought a sense of calmness when wandering in this peaceful and crowd-less hall.
Address: Cinnamon Gardens, Colombo 7
Opening hours: 9.00 AM – 5.00 PM, closed on Sundays, Mondays and all public holidays
Entrance fee: Price adult/child Rs 300/150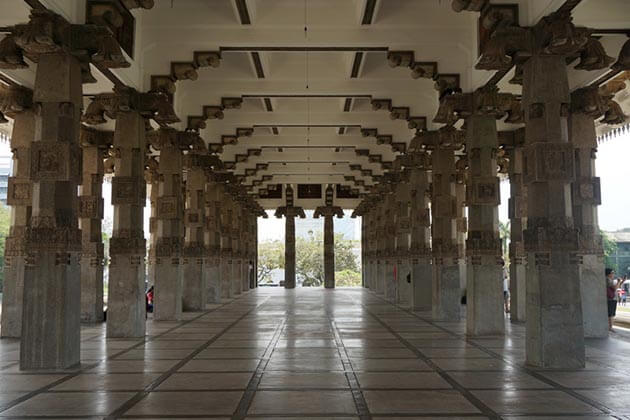 Unique Things to Do in Colombo
Take a fascinating tuk-tuk ride around corners of Colombo
This is an incredibly exciting and thrilling way to navigate your way around the real rustic city is in a tuk-tuk. Tuk-tuk riding is said to be an adventure as there are for non-stop dodges of people, buses, lorries, bullock carts, bikes, and other tuk-tuks on the road. Led by a trained and English-speaking driver in an awesome ambiance, it's definitely one of the unique things to do in Colombo and a fun way to head off the beaten track and explore parts of Colombo that are not seen on the usual tourist trail.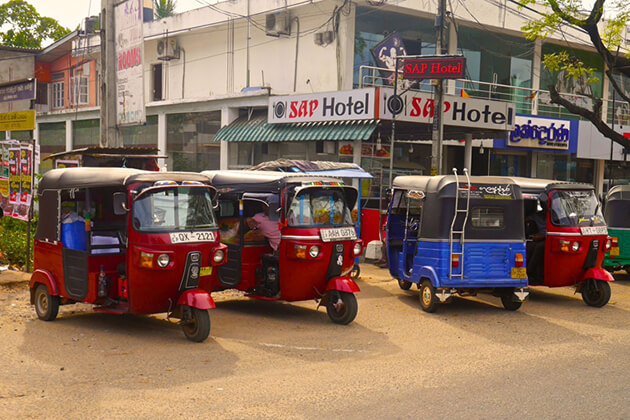 Discover Colombo by a cultural walk
Take a walk around the city of historic Fort and Pettah districts to discover the vibrancy of Colombo, explore a wide range of fascinating attractions and have interactions with its friendly people. Delve into Colombo's cultural diversity as you walk through the colorful streets of the bustling market in district Pettah – the most absorbing district where visitors go shopping in Colombo. Taste delicious street food, choose exotic spices, meander through food stalls, and visit the Red Mosque. Spend time in the Fort area which is Colombo's most significant commercial hub.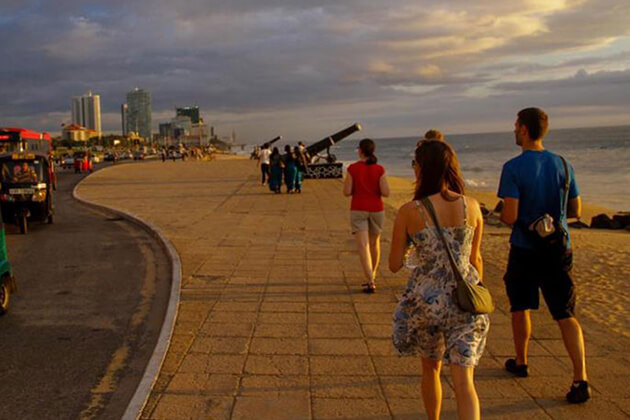 Explore scared temples and kovils
Myriads of temple and kovils scattered the cityscape of Colombo and many essentials are highly recommended to visit: the new and old Kathiresan Kovil that attributes the annual chariot festival, and the ornate Asokaramaya Buddhist Temple with magnificent murals covering the walls in intricate details and vibrant colors. Sri Ponnambalam Vanesar Kovil featuring a mesmerizing architectural pattern and devotees gather here to pay homage to Lord Shiva is also worth your stopover.
Night Cycling around Colombo
Leisurely riding on a bike through the windy streets of Colombo is among the wonderful things to do in Colombo at night. It's an exciting adventure and unique addition to the nightlife scene of Colombo with illuminated streets, beautifully lit-up monuments and a warm evening breeze that lends the city an air of grace.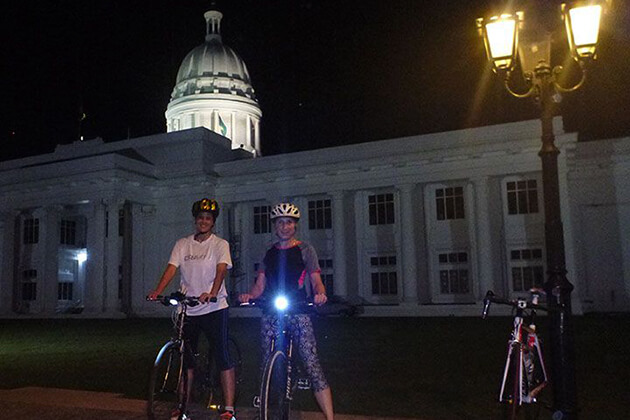 Ride the train to Mount Lavinia
Hop on the train at Colombo Railway Station and enjoy the 10-km ride south to the picturesque Mount Lavinia – home to the historic Mount Lavinia Hotel and some the best beaches and sea-facing eateries in Colombo. The scenic train is a small taste of what it's like to see the country through windowless carriages where you are free to hang out the open doors.