Sri Lanka Day Tours & Excursions from Colombo
Sri Lanka is truly a majestic place for sightseers, cultural seekers, wildlife enthusiasts, and adventure lovers. It will be amazing how much you can get done in a day tour or a short excursion. Admire intriguing city tours, discover the vibrant culture and ancient heritage, relax on a golden beach, raft on a scenic river, watch wild elephants from a safari jeep are among the best excursions offered by our Sri Lanka Day Trips.
Browser our tailor-made day trips in Sri Lanka and find yourselves the best one. If you do not choose any package among our ready-made Sri Lanka tours, feel free to contact us and our consultants will work with you to customize a Sri Lanka day tour deserving you most.
---
Top Marvelous Things to Do and See for the Perfect Sri Lanka Day Tours from Colombo
Get into a Boat Trip on Madu River
A perfect option for a Sri Lanka day tour from Colombo. Board on a wonderful speed-boat ride down the stunning Madu River, a wetland estuary spreading more than 900 hectares of which 770 hectares are surrounded with water and inhabited with 64 islands. The boat ride is a fantastic way to take one step closer to this complex wetland ecosystem; a world heritage site well protected by the Ramsar Convention on Wetlands being one of the last wetlands in Sri Lanka to contain an untouched mangrove forest.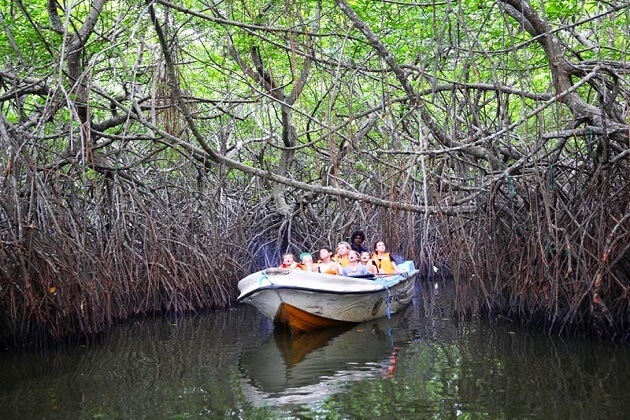 You journey past massive mangrove forests, glide under the canopy of the forest tunnels which curve playfully towards the watercourse. Take in the unique biodiversity of the Madu River and its surrounding islands that boasts of hundreds of birds, plants, fish, and animals.
White Water Rafting
Traverse to Kitulgala to enjoy whitewater rafting in Sri Lanka and experience some top-notch rapids. You can also take a raft out on the water, and the tour operator can set you up with quality rental gear. The best destination for watersports in Sri Lanka is Bentota, where jet skiing, waterskiing, and speed-boating conditions are ideal. Enjoy this outdoor activity and get yourself a joyful experience of your Sri Lanka Day Excursions from Colombo.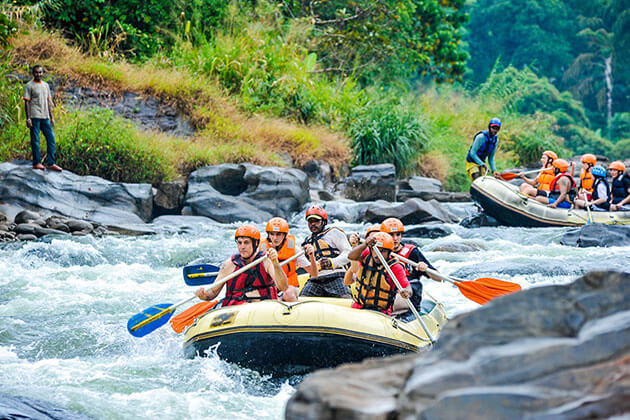 Whale and Dolphin Watching
The mischievous, ever-smiling dolphins will put on a show while the oldest and the largest sea creatures such as the blue whales and the humpback, will nonchalantly glide past you when you embark on a whale/ dolphin watching excursion off Eastern, the Southern or the West coast of Sri Lanka. The great destinations for a whale watching would be Dondra Point as well as Trincomalee while the sea off Kalpitiya teems with an abundance of dolphins.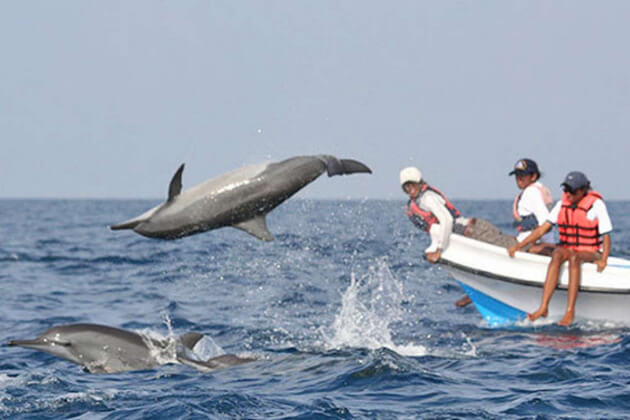 Go to Udawalawe National Park
Sri Lanka is filled with national parks and trekking through Uda Walawe is a great escape from the hustle and bustle of the towns. What is special about this park however is the Elephant Transfer Home an orphanage and rehabilitation center for orphaned and injured elephants supported by the Born Free Foundation. You can watch elephants being fed, but unlike the Pinnawala Orphanage, the ETH cares only for the elephants' well-being.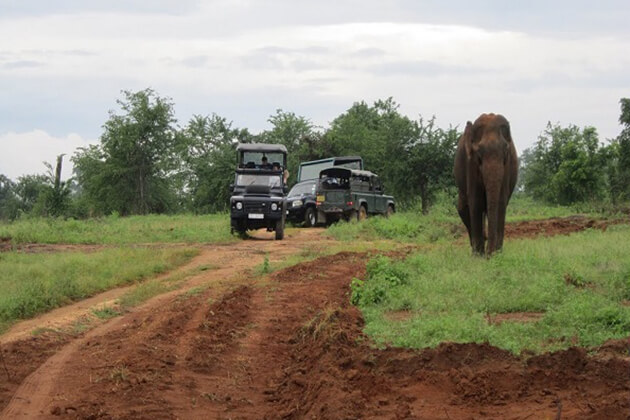 These elephants, somehow, try to have as little interaction with humans as possible. Currently, 65 elephants have been rehabilitated and let back into the wild. If you have your heart set on seeing and helping elephants, I highly recommend visiting Udawalawe over the other Elephant Rehabilitation Centres. They are doing a great job.
Head to a Turtle Hatchery
Our next suggestion for things to do in Sri Lana is to visit a Turtle hatchery. Turtles, recently, are under serious threat due to pollution, fishing, habitat loss and hunting. Turtle Hatcheries are trying to do their best to keep the turtle numbers alive and well. One of the best sites is the Kosgoda Turtle Hatchery where turtles are loved and let into the ocean nightly. You can even get into their release if you go there at sunset. Tourists cannot go to Sri Lanka without heading to a turtle hatchery.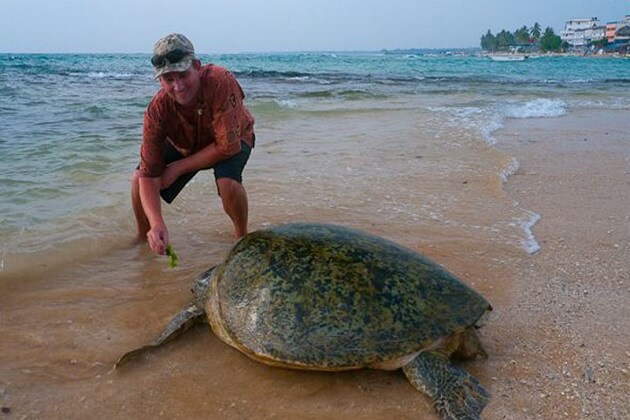 Visit Sigiriya Rock Fortress
Heading to Sigiriya is, perhaps, the most renowned thing to do in Sri Lanka. The important archeological site is very impressive. Marveling at the covers of many Sri Lankan Guide books, hanging in the office of tour companies and standing proud on the cover of some coffee table books.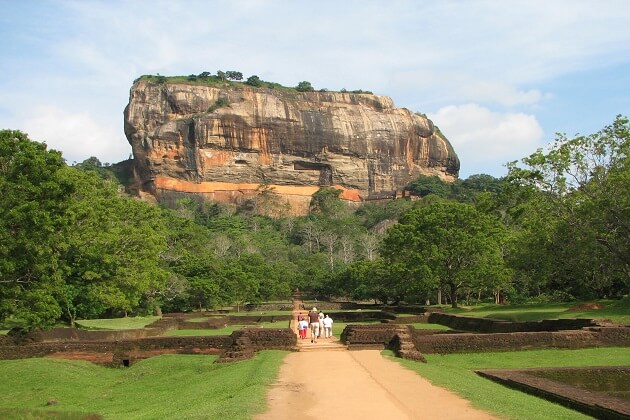 It is also set in a stunning location. Surrounded by jungle, farmland, and villages, the rock fortress is a location set back in time. Once there, you can see monkeys playing on the trails as well as crocodiles dwelling in its moat. The entry price is steep; however, it is a superb vista with a magnificent museum as well.
Dambulla Cave Temple
It is hard to not be stunned by the superb beauty of murals and statues in this well-preserved cave with more than 150 statues of Buddha. Experience the tranquility and peace in this wonderful cave temple bearing testimony to the extraordinary cultural artifacts in old-age Sri Lanka. It is a perfect match for all of Sri Lanka day tours from Colombo.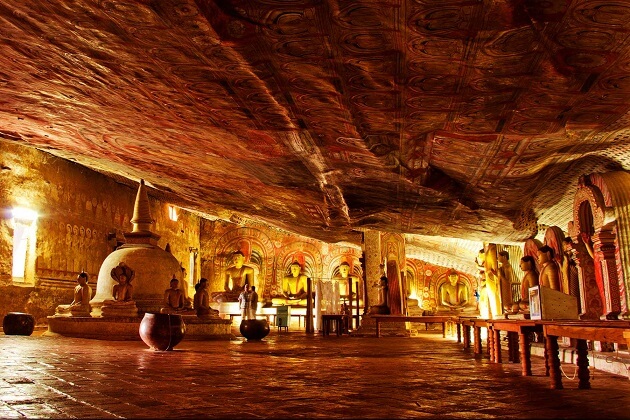 Tuk-tuk Drive
It is pretty tiring walking around Colombo in the heat, and the tuk-tuks are everywhere and really easy to find! They are the main mean of transport for both locals and tourists in Colombo. Taking a tuk-tuk drive would be an interesting experience. No matter where you walk in Colombo, tuk-tuks will stop by you and the driver will ask you if you want a lift, not one time but like all the time! And if you don`t answer (yeah, it is possible to get a bit fed up with this), they will ask you again just louder. Anyway, riding a tuk-tuk is great fun, especially after dark!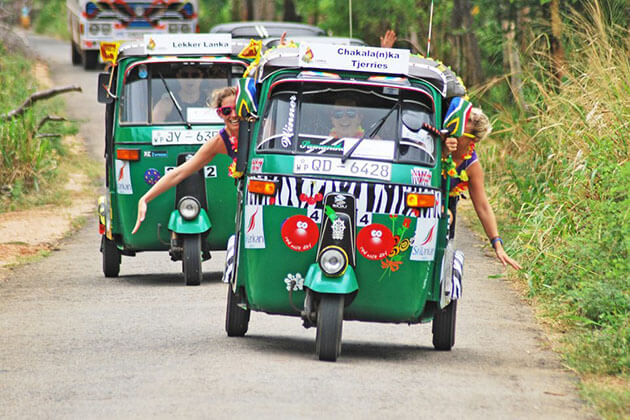 Galle Face Green
Galle Face Green is a long stretch of green lawn next to the narrow beach as well as sea promenade in Colombo. Originally it was cleared by the Dutch to give the canons clear sight, but today it is a nice and peaceful place perfect for walking, running, playing football, kite flying, and cricket.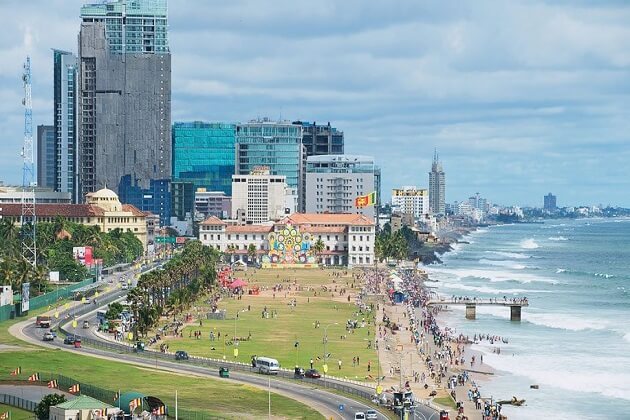 In the afternoon, the promenade is packed with couples and families taking a stroll, especially on Sundays. Galle Face Green is the perfect place to watch the sunset.
Beira Lake
Close to the Gangaramaya Temple, in the heart of Colombo, is a huge lake – Beira Lake. The lake has incredibly green colored water due to its pollution. In the middle of the lake is a small island containing the Simamalaka Shrine, which was built from donations made of a Muslim sponsor.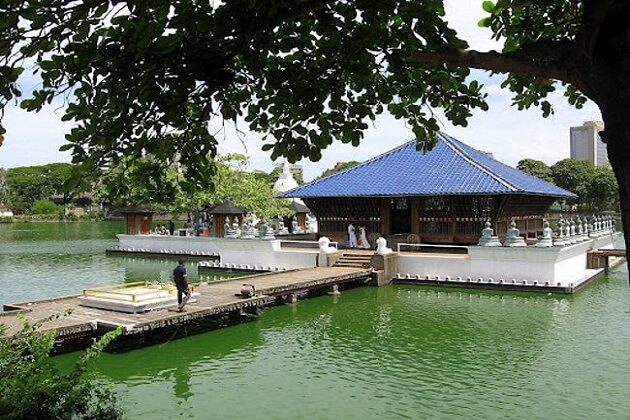 The lake connects with other lakes via narrow canals and ends up in the Indian sea. In the colonial era, the lake, as well as its canals, were used for transporting goods within the city, and it still has its Portuguese name "Beira" meaning border in English. The lake is a nice and peaceful place to sit down and have a sightseeing break. Once there, you can see animals like storks, pelicans, monitor lizards, and there are various species of fish in the lake.