Sri Lanka Adventure Tours & Holiday Packages
"Home to a wealth of fauna and flora, rugged terrain, snaking rivers and high peaks, Sri Lanka is a wonderland to take adventure tour packages and wildlife holidays. Sri Lanka's wildlife ranges from wild elephants, leopards, sea turtles to a vast variety of birds will definitely enchant your eyes and give you amazing natural adventures. Sri Lanka Local Tours creates a wide range of exciting experiences perfectly suited to the active and adventurous: hike up Adam's Peak for a sensational sunrise, try kayaking in Kitulgala, go white-water rafting on the Kelani River, trek through the dramatic Knuckles Mountain Range or walk through the island's spectacular tea-covered hills.
Choose from one of the itineraries below and get stuck into a fast-paced and astonishing Sri Lanka adventure tour package. Sri Lanka Local Tours can customize the tour in any way you wish, or you can work with one of our travel consultants to build your perfect Sri Lanka adventure holiday from scratch".
---
Top Sensational Things to Do and See for the Fantastic Sri Lanka Adventure Tours
Whale Watching
Perhaps, Sri Lanka is the only country where you can catch a glimpse of the world's biggest land mammal, the elephant, and its largest marine mammal, the blue whale, in a single day. The whale-watching has been increasing by 20 percent each year – will expand at an even greater rate here in Sri Lanka.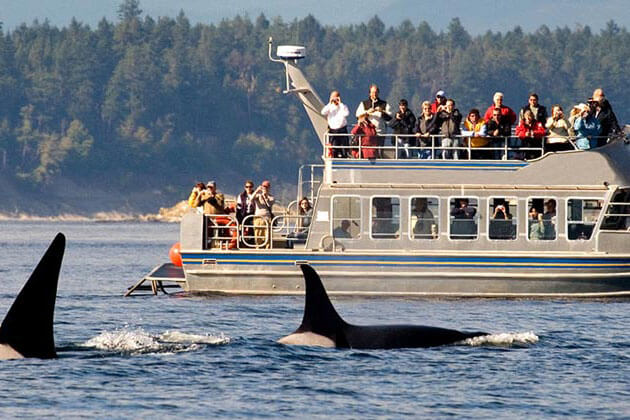 Surfing
Whether you are a newbie or an expert, Sri Lanka is a paradise of surfer that you have to visit. The most prevalent spot for surfing in Sri Lanka is Arugambay beach on the south-east coast. Taking place at 314 km from Colombo, Arugambay is one of the top 10 world's surf spots. This spot is common with beginner and intermediate surfers, with sandy breaks that cushion one's fall and reasonably sized pipes. For an expert, the west coast gives beaches with bigger and more formidable pipes. You are able to get surfing lessons here at reasonable prices as well.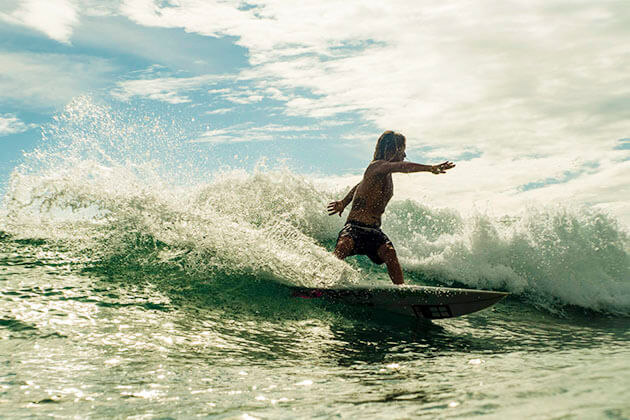 Scuba Diving and Deep-Sea Diving
Scuba Diving
You can obtain a 4-day scuba diving course from a Sri Lankan Professional Diving School by the beach. Newbies are not allowed to go too deep or range too far, however, there are manifold wrecks around the coast which you can discover comfortably with a guide. Just check out the lush staghorn coral reef, irrachchal reef, leather coral reef and watch out for the Northern Indian Ocean blue whales when you dive. Some diving sites in Sri Lanka are better than others found in the Maldives.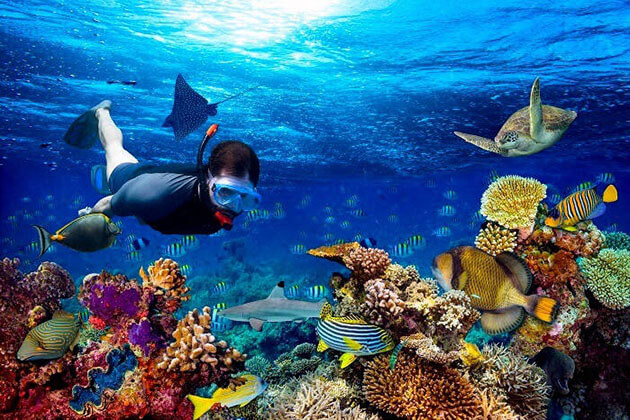 Deep-Sea Diving
The Sri Lankan coast is famed for its many buried ships. Some of these wrecks have been explored; however, many are still lost. This gives great motivation for people to come here to go deep-sea diving, in the hopes of locating the SS Norviken or the British Sergeant which is still missing. Several wrecks are located fairly deep in the sea such as the SS Rangoon, H.M.S Hermes, The Earl of Shaftsbury, H.M.S Conch, H.M.S Diomede and so on. The Great Basses and Little Basses Lighthouses off Kirinda and Yala have some Surat Silver Coin wrecks to discover as well.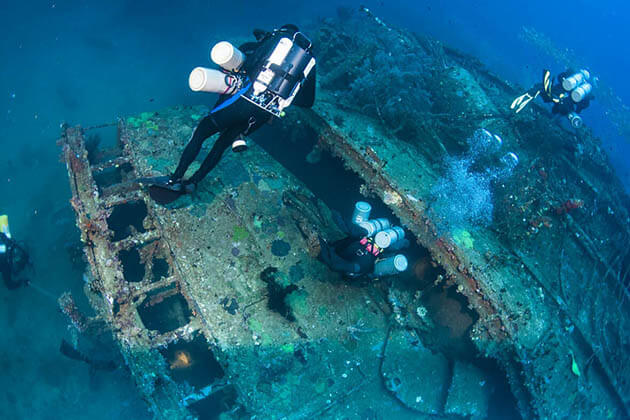 Hiking and Trekking
There are plenty of opportunities waiting for those seeking to experience the thrilling adventure tours in Sri Lanka. Adams Peak, Horton Plains, Lipton Seat, Knuckles mountain range and Corbett's Gap are some of the most prevalent places. To explore the natural beauty of the country you must definitely go for this kind of tour.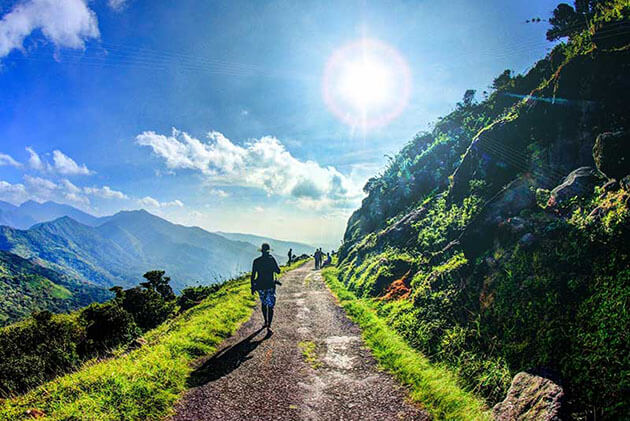 Rafting
Sri Lanka's waters give you fabulous White-Water Rafting experiences, like the Kelani River in Kitul gala having 5 major and 4 minor rapids. White Water Rafting can be arranged by tour companies in Sri Lanka. Ensure that you rent the best possible equipment. Combining White Water Rafting with Canyoning and adventurous confidence jumps will make Sri Lanka adventure tours perfect. Not only the Water Rafting activities like mountain-biking, cultural sites, and sites of fruit orchards and lowland tea plantations can be joyfully experienced at the Kitulgala.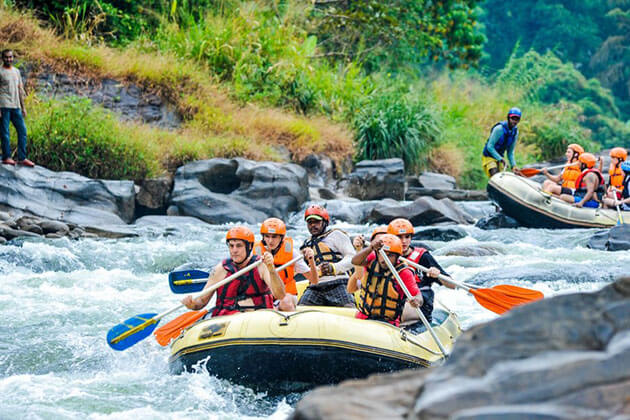 Jeep Safari
Along with jeep safari through the manifold National Parks of Sri Lanka is a true adventure by itself. The Udawalawe National Park is renowned for wild Elephants (roughly 400). Yala National Park, Wasgomuwa National Park, Kumana National Park, Willpattu National Parka, Minnariya, and Kaudulla are the best for a wildlife experience in Sri Lanka. When you hire a Jeep Safari to ensure you get the guidance of your tour company, otherwise, you will end up by paying a big amount to Safari People.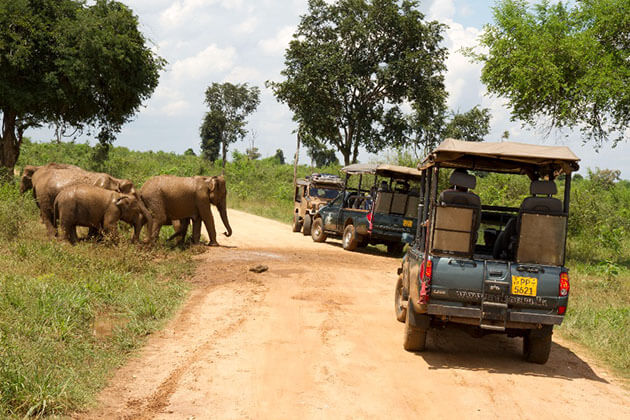 Mountain Biking
Sri Lanka is full of back roads, highlands, dense jungles, misty tea plantations, national parks and so on, all of them strewn with lumpy as well as uneven roads. The country's various and diverse topography makes it ideal for the mountain bike adventurer. You are able to easily load your bike on a train to cross areas which you cannot bike your way through. A lot of the terrain is uphill, rocky, bumpy and definitely gravity-defying. It's best to carry all the spare parts you need before traveling to Sri Lanka.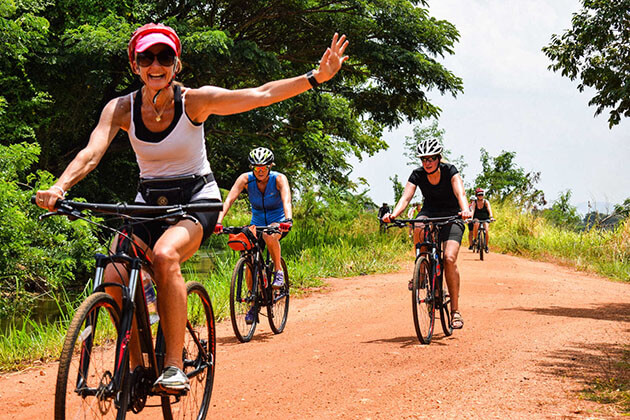 Kitesurfing and Windsurfing
Kitesurfing
Kitesurfing is all about getting on a surfboard as well as grabbing hold of a large kite for the added push. The lush and stunning 1.600 kilometers of Sri Lankan coastline is open for you to kitesurf, full of great wind conditions ideal for kitesurfing, like Negombo, on the west coast. You are able to rent equipment from any water sports offers in Sri Lanka. The season starts from the early of May and lasts to the end of September.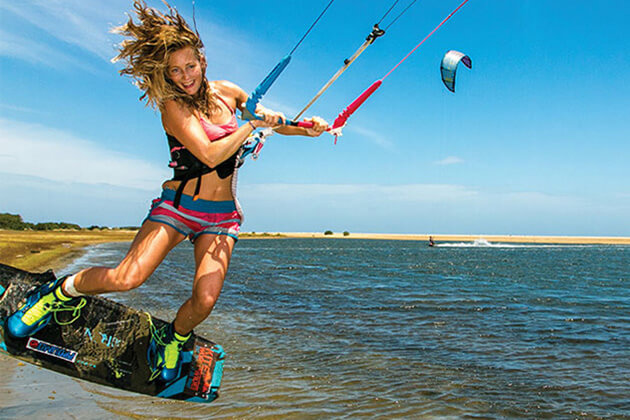 Windsurfing
Most newbies windsurfer enthusiasts visit Bentota on the south-west coast to experience windsurfing. The serene waters here are best for newbies to train on, before visiting the ocean. North of Trincomalee on the west coast is where the Yala monsoon brings strong winds along with rough seas. It is best to hit the waters before the monsoon hits; the best times for windsurfing are between November as well as April for the west coast and from May to October for the west coast.