Sri Lanka Family Holidays & Tour Packages
"Sri Lanka family tours are specially designed to bring a myriad of unforgettable experiences to your family holiday. Whether your family prefers to unwind on the beach, trek through the rainforest or discover a bustling metropolis, Sri Lanka has them all. This is an ample opportunity for children to be outdoors, clamber up to ancient cultural sites, go on a jeep safari and try a number of watersports on the beach. The faultless combinations of relaxing, learning and discovery in our family tours leave awe-inspiring moments for every single family member.
Sri Lanka Local Tours offer your family to stay at hotels that are well-suited to family travel, with inter-connecting rooms, kids' clubs, fun in-house activities, and babysitting services. Check out our selection of family holidays in Sri Lanka and see which takes your fancy. As always, it can be personalized in any way to suit your Sri Lanka travel taste.
"
Sri Lanka Family Holidays & Tour Packages
---
Top 10 Exhilarating Things to Do and See for the Wonderful Sri Lanka Family Tours
Top 5 Places to Visit for the Jovial Family Tours to Sri Lanka
Galle Fort – Dutch Fort
Enjoy a day out with your family to one of the most evocative and legendary archeological sites of the world, the Galle or the Dutch Fort. Built by the Portuguese and fortified by the Dutch, this historical monument is one among the best family attractions in Sri Lanka. During your trip to this prevalent tourist hotspot, stroll around and witness the beauty of the colonial buildings. Together with your loved ones visit the museum, cafes, bookstores and antique shops situated within the bustling pavilions of the fort.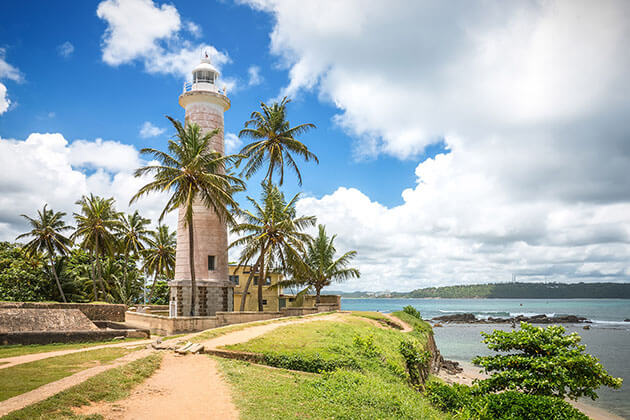 Pinnawala Elephant Orphanage
Delight in a journey to Pinnawala Elephant Orphanage located in the Pinnawala village 13 km northeast of Kegalle town in Sabaragamuwa Province of Sri Lanka, which is again a popular tourist lure blessed with the bounties of nature. Enjoy spotting out a herd of wild Asian elephants at this orphanage established to look after elephants abandoned by their mothers.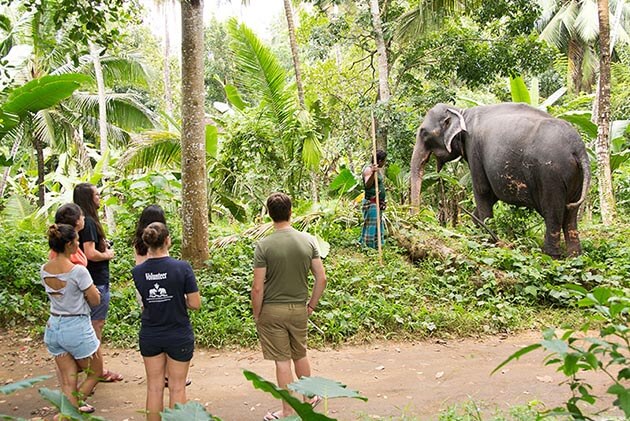 Your kids here can delight in the sight of elephants playing and bathing from the broad riverbank. Also, they will be able to watch the daily routine of the elephants here, such as bottle feeding of smaller ones and bulk of elephant food like jackfruit, tamarind, coconut and grass which are brought daily to feed the adult elephants. Get into Sri Lanka Family Tours, you can take pleasure in an open-air picnic at Pinnawala, which is also one of the most alluring tourist attractions in Sri Lanka.
Yala National Park
Journey to Yala West National Park that lies in Southern Province and Uva Province of Sri Lanka and heads out for a wildlife safari which will be one of the most interesting things to do with the family. Sri Lanka might appear small in the world map but it encompasses few of the world's exotic biodiversity hotspots. This National Park will be no less than a treat to wildlife lovers. Don't miss to jump in for an adrenaline-filled jeep safari with your family across the Yala West National Park and spot out the bold leopards lolling around the park.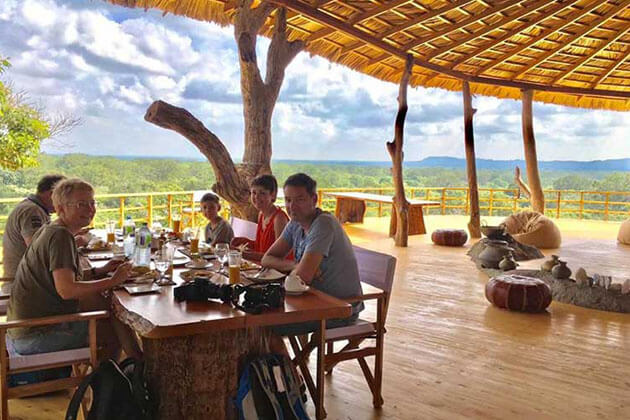 Sigiriya Fortress
One among the popular tourist attractions of Sri Lanka, the Sigiriya Fortress is a must-see. This 1600-year-old architectural icon was constructed by King Kasyapa. One of the best places to visit for adults, the Sigiriya Fortress will be no less than a treat to lovers of history and heritage. You can take your kids around this majestic structure and can brief them about the historical importance of this place. The beauty of this mammoth monument will surely keep your family occupied. The ideal time to visit the Sigiriya Fortress will be early in the morning or late afternoon.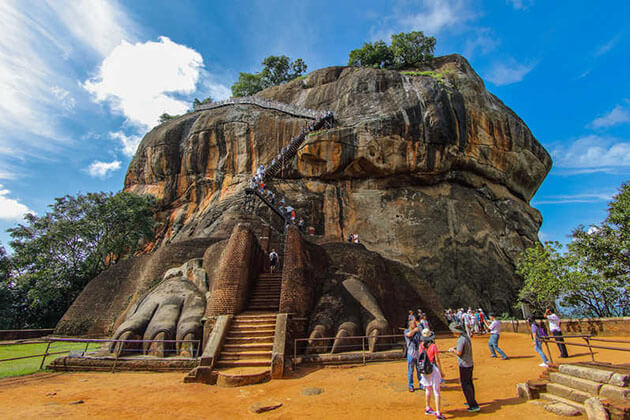 Colombo – The Capital City of Sri Lanka
Go around exploring the wonders of Colombo, the ever-bustling capital city of Sri Lanka. Travel like a local in tuk-tuks (autos) and bring out the ardent roamer in you. Tuk-tuks serve as wonderful means of transport as they take you around the alluring locales of the city. If you happen to barge into a friendly and patient driver, you might just get lucky enough to stop wherever you wish to and take as many photographs as you want along with an insight into the lives of locals.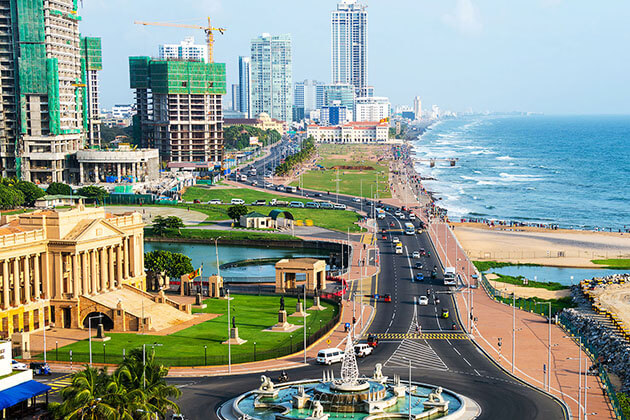 Top 5 Heart-touching Things to Do for the Unforgettable Sri Lanka Family Tour Packages
Hot Air Balloon Ride
Travel to Kandalama and hop in for an adrenaline-filled hot air balloon ride with your family. Fly up in the sky and then, peep down to marvel at the breathtaking beauty under your feet. Hot air ballooning will open up to the surreal beauty of the clouds and unending panoramic views. While you are getting into the incredible scenery around, you can also capture great clicks as this ride will bless you a fantastic scope for photography and also with an experience of a lifetime. So don't forget to add this to your list of top things to do with your family while you journey across Sri Lanka.
Follow the Tea Trails
Visit the tea trails of Ceylon and get transported to the colonial era. Sri Lanka's tea estate will be one among the best destinations to head to with once looking for a happy family holiday in Sri Lanka. Nothing will be more delightful than taking a stroll across the lush green tea plantation with your family. Not only will you have an option to walk across the tea estate but will also get a golden opportunity to explore the entire tea making process. Right from the tea plucking process to its conversion at the factory, you will get to learn of things you haven't known before. Apart from several other excursion points, this one will lend you the most fascinating family experience.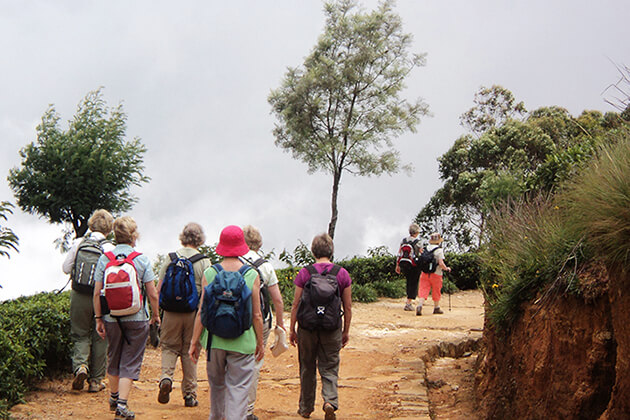 Enjoy a Village Tour to Vedda
Discovering the prevalent family outing places in Sri Lanka can be real fun but taking the roads to an off-beaten location can be even so much more exciting. While joyfully enjoying the Sri Lanka Family Tours, don't miss to opt for an intriguing village tour to Vedda. Together with your family, enjoy discovering the local way of life by heading out to this village. Wander past the diminutive settlements of a community who lives in the forest. Their living style will take you back to the Stone Age. While you tour across the village, do not miss a chance to halt at a local dwelling. Sit together and discover a new taste by relishing the staple food of the village. You are able to have lots of pure honey here as Vedda manufactures it a lot.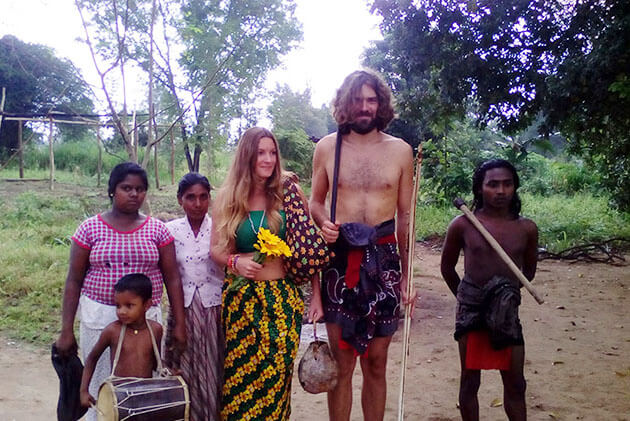 Watch Manifold Turtles from Close Quarter
Make your trip to Sri Lanka an unforgettable one by paying a visit to Kasgoda Turtle Hatchery which is one among the most sought-after kids and family travel places. Your kids are surely going to enjoy this place that is meant to breed turtles. Here you will get to spend a wonderful time admiring small turtles being fed and cared for. Together with the ones you love, don't miss a chance to spot out a variety of turtle species at the hatchery like Leatherback, Olive Ridley and Green Turtle, to name a few. Also, marvel at the baby turtles play around in water from close quarters.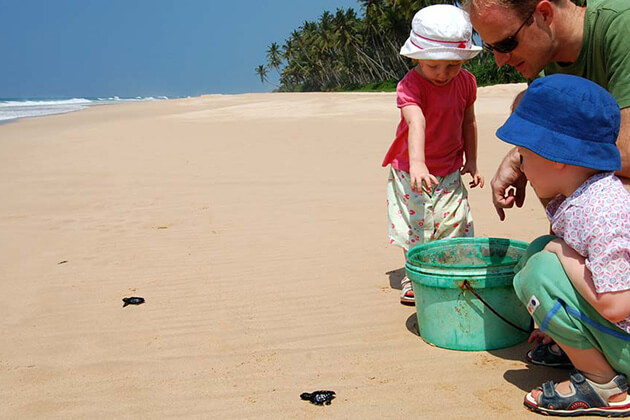 Enjoy Scenic Train Journey to Ella
Take a train from Kandy to Ella and you would wish the journey to never end. This will be one of the most fantastic train journeys of your life as the train will rattle past lush green landscapes and impressive scenic beauty towards Ella. While on your way don't miss to peep out of the train's window to catch glimpses of the mesmerizing mountains, mist, clouds, waterfalls and tea plantations. This will be one of the most ecstatic family activities to opt for while your tour in Sri Lanka.