Millions of people call Sri Lanka home and its residents belong to four main religions: Buddhism, Hinduism, Islam and Christianity whose traditions, value, customs, religious beliefs, myth, and folklore are dissimilar. As a result, a large number of festival events take place in Sri Lanka every year in various ways. These celebrations have both cultural and religious significance for the people and are deeply intertwined with the lives of the people. Sri Lanka Local Tours lists some of the well-known and nationwide Sri Lanka traditional festivals for you to consider joining while staying in this nation island.
Biggest Sri Lanka Traditional Festivals
People may encounter the word "poya" in the name of many Sri Lanka celebrations and festivals. Every poya (full moon) day in a month is a holiday in Sri Lanka. The official full-moon day for poya does not always overlap with the same designated full-moon day in the regular lunar calendar used in East Asia countries. Thus, the poya day may be a day earlier or later than that shown on usual lunar calendars.
Vesak Poya – Festival of lights
Vesak is a cultural and religious festival in Sri Lanka, and also the most sacred festival for Buddhists. The event celebrates the birth, enlightenment, and death of Gautama Buddha (Sakyamuni) who is the great founder of Buddhism. Vesak is the Poya festival falling on the full moon day in the lunar month of March and lasts for a week in most of the island. There are alms-giving activate in the religious celebration across the country. You will easily find some food stalls specially erected by Buddhist devotees on the roadside offering free food such as rice and sweetmeats, and drinks to passers-by. The devotees visit their local temples while wearing uncomplicated white clothes and spend the day performing religious observances, fasting and praying.
During this festival, the whole island and Colombo in particular, become a sparkling wonderland, richly decorated with Vesak lanterns and thousands of people of all faith flock into.
When: on the full moon day of March (May in Gregorian calendar)
Where: Island-wide, mainly in Colombo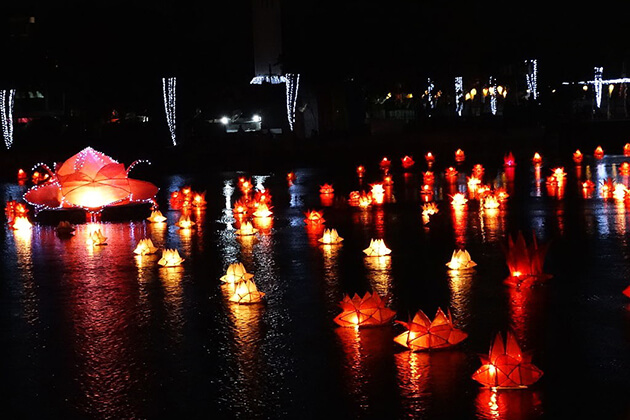 Kandy Esala Poya Perahera
Kandy Esala Poya Perahera is another grand Poya celebration happened in Kandy – the cultural center of Sri Lanka. It's also one of the most renowned festivals in Kandy and among the outstanding Sri Lanka festivals in August. This Buddhist festival is to pay homage to one of the only two survival sacred tooth relic of Gautama Buddha, which is enshrined in the Temple of the Tooth in this city. During the celebration of this festival in Kandy, various traditional and cultural local dances and many elephants exquisitely are adorned with lavish garments and gems, creating a unique procession. The procession will pass through several major streets, thus people can admire the ceremony and enjoy the mirthful mood from one side of the streets.
When: on the full moon day in July or August
Where: Kandy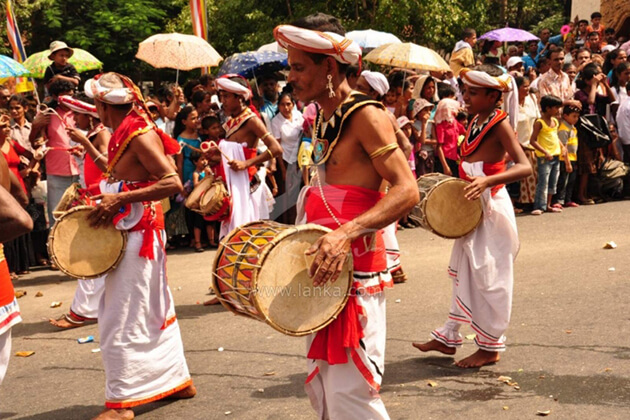 Poson Poya Festival
Recognized as Poson Poya Day, Poson Poya festival is commemorated by Buddhists across the country to mark the embarkation of Buddhism in Sri Lanka in the third century BC. As a result, it has both great historical and religious significances. Poson Poya Festival is the second most important festival for Buddhists right after the widely celebrated Vesak. Similar to the Vesak Festival, lanterns, and food stalls are also utilized and Buddhists dress in white take pilgrimage to holy sites and engage in many religious activities. The top of the Mihintale rock in Mihintale is believed to be the first place that the Buddhist monk Mahinda talked about Buddhism and chosen by many people to climb during the festival.
When: on the full moon day of June
Where: Mihintale and Anuradhapura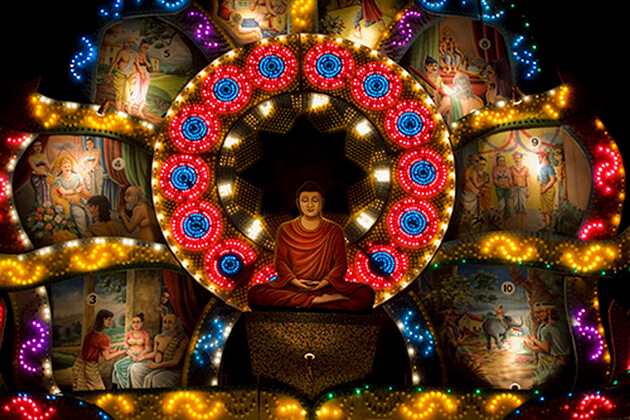 Unique Sri Lanka Traditional Festivals
Maha Shivarathri – Festival of Shiva
Maha Shivarathri which literally translates to "great night of Shiva" is a Hindu festival largely celebrated in Sri Lanka. Hindu Shiva temples around the island are striking landmarks where devotees gather. Hindu devotees begin their day by taking a purification bath at dawn, carrying water pots covered in red vermillion to the temple to bathe the Shiva statues and then fasting and meditating at various temples at all day. Few temples, such as Sri Kaileshwarar in Colombo have dance and music performances as part of the celebrations.
When: March
Where: Across the island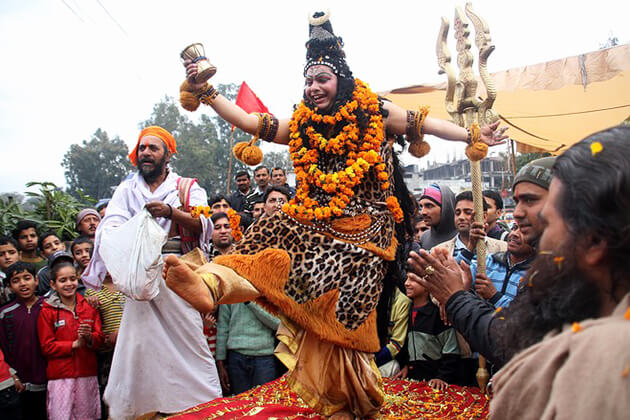 Deepavali Festival
Deepavali or Diwali is a Hindu festival of lights and it is one of the most popular festivals of Hinduism in Sri Lanka. The festival spiritually signifies the victory of Lord Rama over Ravana, which symbolizing defeat of light over darkness, good over evil, knowledge over ignorance, and hope over despair. Diwali is celebrated widely in countries with significant Hindu populations and Diwali in Sri Lanka commemorated by the Tamil community. Fireworks, a large meal, family reunions, singing and dancing are traditional festivities. Traditionally, people wear new clothes, give each other gifts, usually sweets, perform puja and visit to Hindu temples. During the festival, housetops, outside doors and windows along the streets, around temples and other buildings in the communities are illuminated with millions of lights.
When: Between mid-October and mid-November
Where: Tamil community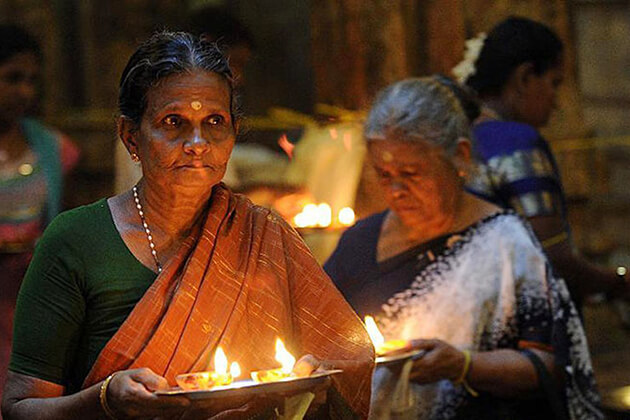 Widely Celebrated Sri Lanka Traditional Festivals
Sinhala and Tamil New Year
Annually in mid-April, entire Sri Lanka is packed with a festive atmosphere to celebrate the traditional New Year. Sinhalese astrology has it that New Year begins when the sun moves from Meena Rashiya (the house of Pisces) to Mesha Rashiya (the house of Aries. Among all kinds of traditional festivals in Sri Lanka, the Sinhala and Tamil New Year is particularly marked with great ceremony to mark the end of the harvest season and spring and celebrated by the villagers in true traditional style. These people become busy tidying up, decorating their house and preparing traditional sweets, enjoying meals with their own family and wearing new-tailored clothes. In addition, anointing children with herbal oils and organizing competitive games such as climbing a greased poll, pillow fighting, breaking a pot blindfolded are essential parts of this New Year celebration.
When: 13-14th April
Where: Entire island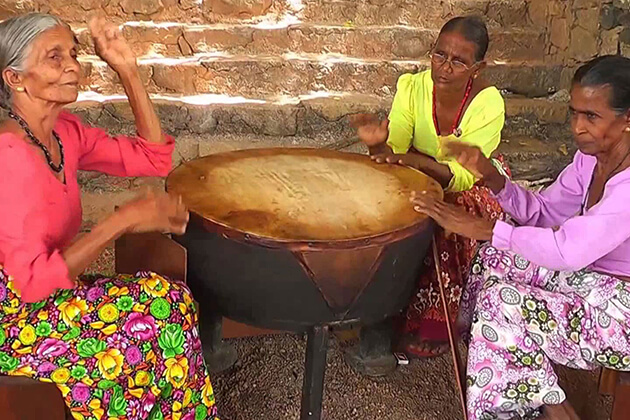 Thai Pongal
Thai Pongal is a Sri Lanka harvest festival celebrated for 3 days starting from the first day of Thai which is the 10th month in Tamil calendar. This is one of the important festivals in Sri Lanka where families pay tribute to the sun god for an ample harvest. Drawing kolams (rangoli) with rice paste in the front yard of houses, boiling milk mixed with rice, jaggery, and spices are typical festivities in the celebration. The entire family participates in the festivities to pay gratitude to 'Surya' as well as the cattle which play a crucial role in bringing a good harvest.
When: Mid-January
Where: All across the country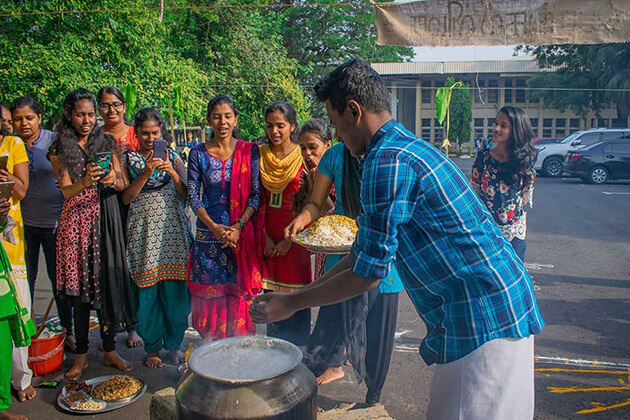 Ramadan and Eid
Although Muslims make up a small proportion of the Sri Lanka population, Muslim festivals are among important celebrations thanks to their dominance in the cities trade and business. Ramadan is especially important because it is considered as one of the central pillars of the Muslim faith. Ramadan fasting month is the time of relaxed work hours for Muslims, more traditional life compared with the rest of the year and eagerly awaited by both children and adults. In a typical Sri Lanka Muslim family, people get up before dawn to take a meal, usually of rice and curry before beginning the fast which is a special moment every day. People prepare tasty snacks like Pakoras, Samosas and a special soup called "Kanji" prepared from rice, usually made and distributed by the Sri Lankan mosques to Muslim households.
During the Ramadan period, a majority of Muslims attend mosques to pray and many rich Muslims distribute their Zakat money to the poor. Lots of charity is also done throughout this month. At the end of the month of praying and fasting, they mark this by visiting relatives and having a huge feast among friends and family.
Eid which is on the last day of Ramadan is a big celebration of feasting and giving. On this day, families congregate at the mosque for morning prayers and the rest of the day is spent relaxing with family and friends and visiting relatives. Bowls of the steamed and spiced custard are often allocated among neighbors to return the favor of the plates of kevili – sweetmeats eaten during the Sinhala-Tamil New Year, and Christmas gifts given during the rest of the year.
When: Depend on the Islamic lunar calendar. In 2019, it's from 5 May to 4 June and Eid is on 5 June.
Where: Muslim community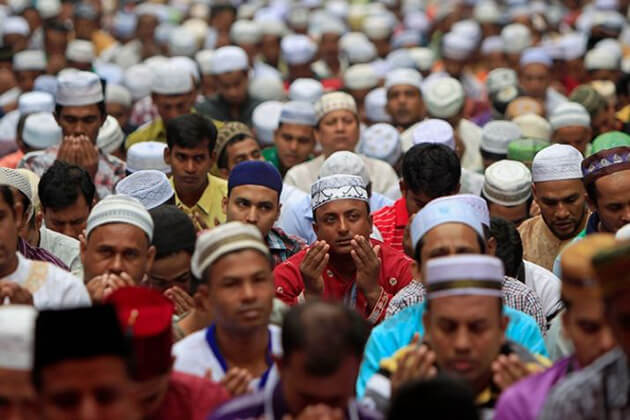 Christmas
Christmas is a big celebration in Sri Lanka through a modest one-fifth of the Sri Lankan population is Christian. Like other countries in the world that welcome Christmas, every store, mall and business is decorated with pine trees, lights and garlands of flowers. Don't forget to try the Sri Lanka Christmas cake which is considered the richest and most spiced cake in the world.
When: 24 – 25 December
Where: Mainly Colombo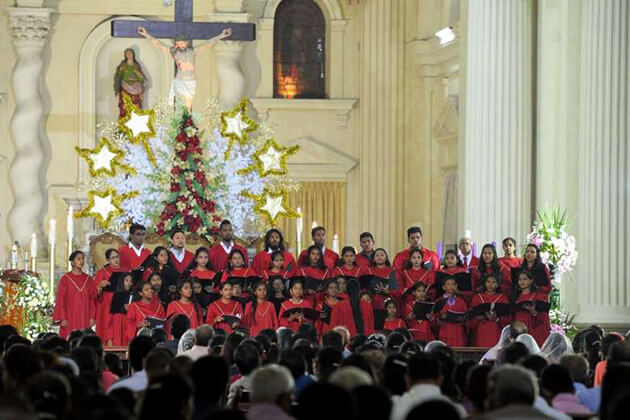 Tips for Visiting Sri Lanka in Festival Season
The diverse spiritual life of Sri Lankan people is showcased in a range of traditional festivals that preserve and develop and colorful culture and tradition of the country. Hence, international visitors are advised to dress up modestly and avoid wearing shorts, shorts skirts whenever you joining the festival. Further, important and huge celebrations witness enormous visitors congregate and then the lodging service is always scarce and at the premium price. For this reason, as you plan to visit Sri Lanka, you should book it in advance in order not to pass up the opportunity to indulge in exceptional experiences.