General Information
Tour Highlights
• Discover famous tourist attractions in Sri Lanka
• Climb to the Rock Fortress in Sigiriya with breathtaking vistas
• Experience wildlife habitat
• Indulge in the romantic scenery of sunrise on the sandy beaches
Tour Details
Tour Route: Negombo – Anuradhapura – Polonnaruwa – Sigiriya – Kandy – Nuwara Eliya – Ella – Yala National Park – Unawatuna – Negombo
Duration: 15 Days/ 14 Nights
Departure Date: No fixed departure. Any time you wish!
Start/ End: Negombo/ Negombo
Tour Customizable: Definitely! Tell us your interests
Tour Category: Sri Lanka Sightseeing Tours
Brief Itinerary
Day 01: Negombo Arrival
Day 02 – 03: Transfer to Anuradhapura | Explore Anuradhapura
Day 04: Transfer to Polonnaruwa
Day 05: Transfer to Sigiriya
Day 06 – 07: Transfer to Kandy | Explore Kandy
Day 08 – 09: Transfer to Nuwara Eliya | Explore Nuwara Eliya
Day 10: Transfer to Ella
Day 11: Yala National Park Excursion
Day 12 – 13: Transfer to Unawatuna
Day 14: Back to Negombo
Day 15: Negombo Departure
Full Itinerary
Day 01: Negombo Arrival
Welcome to Sri Lanka. After enjoying a comfortable flight with a beautiful view at the high altitude, you will be warmly greeted by our representative at the Bandaranaike International Airport. We then escort you to Negombo where you will indulge yourself in several popular attractions including the Old Dutch Fort Gate structured in 1672; the Dutch Canal; the Fishing Villages, and the Old Churches surrounding the region. If our time is available, we will enjoy our very good time along the white sandy beach.
Moreover, when it comes to life at dusk as well as handicrafts for sale, shops, boutiques, gem shops, and restaurants, the Kochchikade will be worthy for you to explore.
Later, have dinner and discover Negombo your way.
Accommodation: Camelot Beach Hotel or similar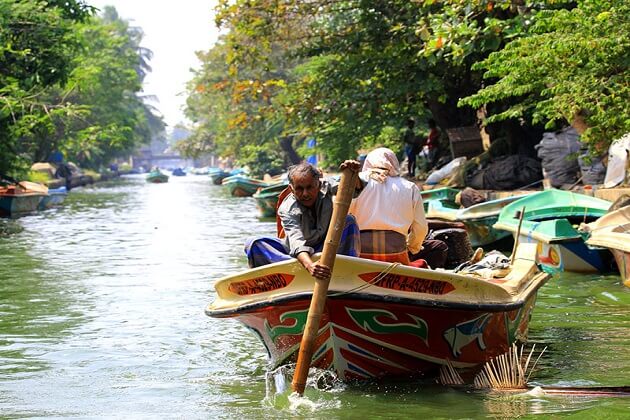 Day 02 – 03: Transfer to Anuradhapura | Explore Anuradhapura (B)
Enjoy breakfast and we then take a morning city tour in Negombo and head to the Fish Market. After that, take a pretty drive and we will go transfer to Anuradhapura. Anuradhapura is well-known as the World Heritage Sites in Sri Lanka founded in the 4th century BC. Also, it was the capital of the Anuradhapura Kingdom until the beginning of the 11th century AD. Once there, we will enjoy a tour of several extensive ruins that are well preserved and are really important for Buddhists, Tamils, and Hindus as well. A sightseeing tour to these sites will let us get an insight into the epic history of Sri Lanka.
Spending 2 days in Anuradhapura, we also head to the site of Mihintale. Once in such a stunning site, we will discover the ruins of a hospital, ancient carvings, and a large monastery. Our excursion will be so much more exciting when we climb upwards the rock of Mihintale and get an eye-opened aerial view of the ancient Anuradhapura city.
Accommodation: Randiya Hotel or similar
Optional Activities: Cycling at the Anuradhapura Ruins – $5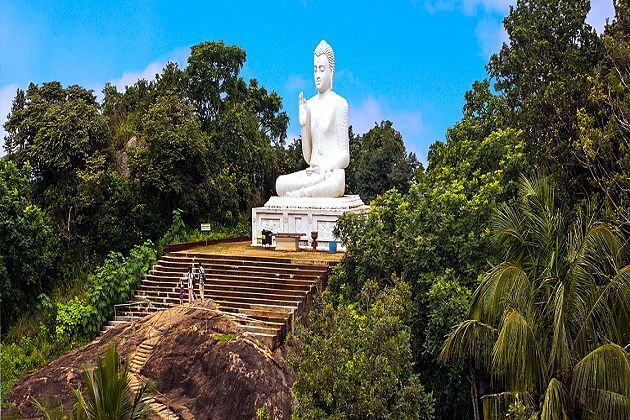 Day 04: Transfer to Polonnaruwa (B)
Leave the memorable Anuradhapura behind, we begin our journey to Polonnaruwa. En route, we stop at the Aukana Buddha, known as one of the reservoirs built during the reign of King Dathusena, where there will be a 12-meter-high statue of the Buddha for us to marvel at. Being one of the World Heritage Sites in Sri Lanka, Polonnaruwa converges one of the best planned archaeological relic sites in the nation. Once there, there will be an opportunity to immerse yourself in the sacred ambiance of the four Buddha Statues in 'Upright', 'Sedentary', and 'Recumbent' postures carved out of the rock as well as the Royal Palace and the Gal Viharaya. To make the sightseeing tour in Polonnaruwa be more interesting, you have to explore the Polonnaruwa by bicycle because that area is laid out over a large distance.
Accommodation: Sudu Araliya hotel or similar
Optional Activities: Safari in Kaudulla or Minneiya National Park – $30 or Cycling at the Polonnaruwa Ruins – $5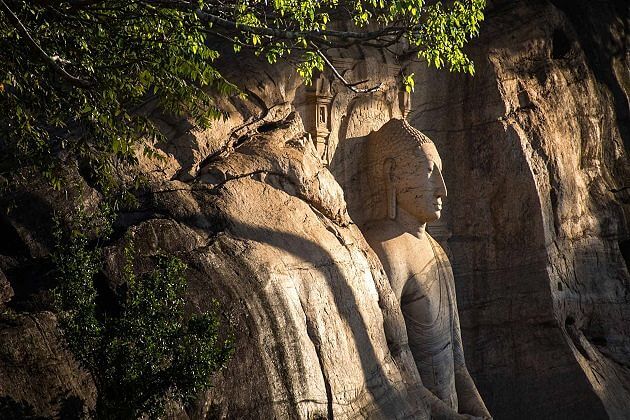 Day 05: Transfer to Sigiriya (B)
Today, we will drive to Sigiriya, also known as Lions Rock, which is a spectacular sight from a distance vertically rising 200 meters from the jungle. When we arrive at such a destination, be ready to take 1.200 steps upwards to reach the top of the 5th-century rock fortress where provides us an incredible view of the surrounding landscapes. Also, it is our opportunity to witness the world-renowned frescoes of the Sigiriya's 'Heavenly Maidens'.
Accommodation: Gimanhala hotel or similar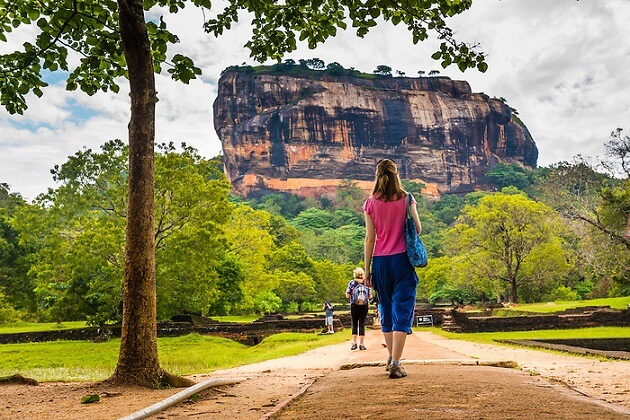 Day 06 – 07: Transfer to Kandy | Explore Kandy (B)
Our journey will continue with 2 days in Kandy. When we arrive at Dambulla, head to sacred Sri Lanka's cave temples run by monks as meditation destinations and places of worship. The temples converge some Buddha statues, paintings, and detailed frescoes. It would be great when we stop at a Herbal and Spice Garden where we can get closer to the locally grown flora.
Then, we will introduce you to Kandy with a brief orientation tour. Once there, let enjoy a pretty drive around the Kandy Lake built in 1798 by the last Sinhala king Sri Wickrama Rajasinghe. Also, we head to Kandy town and Bazaar; a gem museum and a lapidary; and the arts & crafts center.
Later, in the afternoon, freely enjoy your time in the city.
In the evening, there will be a culture show that features the traditional dances of Sri Lanka and we will get into it.
Accommodation: Casamara or Queens hotel or similar.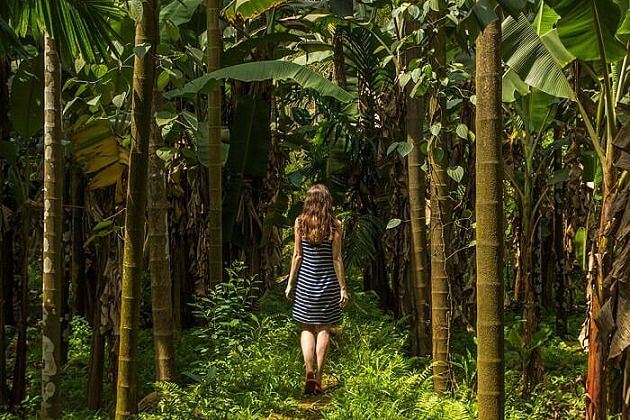 Day 08 – 09: Transfer to Nuwara Eliya | Explore Nuwara Eliya (B)
We will spend 2 days in the heart of Sri Lanka. Due to the high altitude and cooler weather, Nuwara Eliya is the best place for respite. You will enjoy sightseeing tours to totally explore Nuwara Eliya for 2 days you spend on this area. Each day, in the evening, enjoy the rest of the day at your leisure.
Accommodation: Windsor hotel or similar.
Optional Activities: Early morning trek to Adam's Peak to witness the breathtaking view of the sunrise – $18 or Hiking through the te plantations – No cost.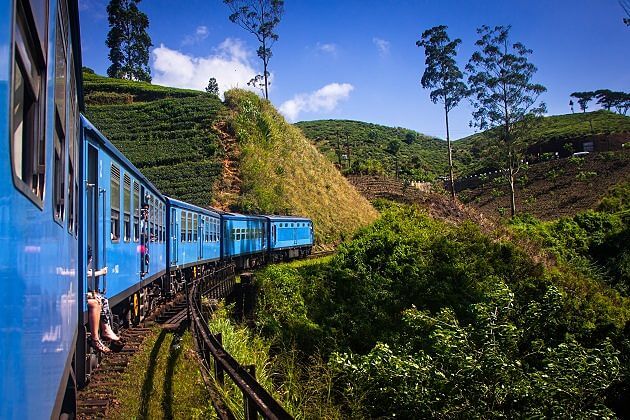 Day 10: Transfer to Ella (B)
It's time for us to get into the impressive wildlife in Horton Plains National Park. The park once a paradise of elephants that they used to inhabit this area. However, we are still able to witness many other wildlife species instead. This is the only National Park in Sri Lanka; thus, this is our precious opportunity to enjoy a trek through the high mountain vegetation and lakes. The Horton Plains National Park is surrounded by the highest mountains in Sri Lanka where the cloud drifted leaving the clear blue sky behind, so our short trek will be so much more fascinating with many impressive views at the high altitude.
Our final stop will be 'World End' where the 2.000m plateau sensationally comes to an abrupt end, dramatically plunging up to 1.000m to the valley floor. En route, nothing better than witnessing a great scenery of wildlife consisting of purple-faced langurs, barking deer, wild boar, and leopards.
To make our journey in the national park be more thrilling, we will board a train from Nuwara Eliya and joyfully indulge in the slow pace passing through the mountain vista while heading to Ella.
Accommodation: Hotel 88th ELLA or similar.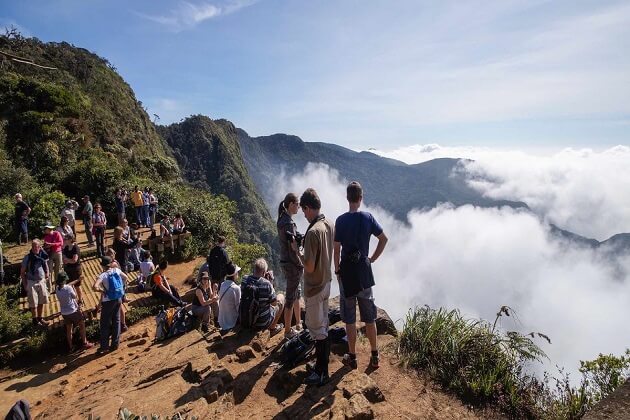 Day 11: Yala National Park Excursion (B)
Before reaching Yala National Park, we will stop at Ella and Ravana Waterfalls. Take a pretty drive and now we are ready to experience the meaningful moment driving through elephants, beers, and leopards. Amazingly, we can visit the two major pilgrimage sites there, Sithulpahuwa and Magul Vihara.
Accommodation: Rain Tree Resort or similar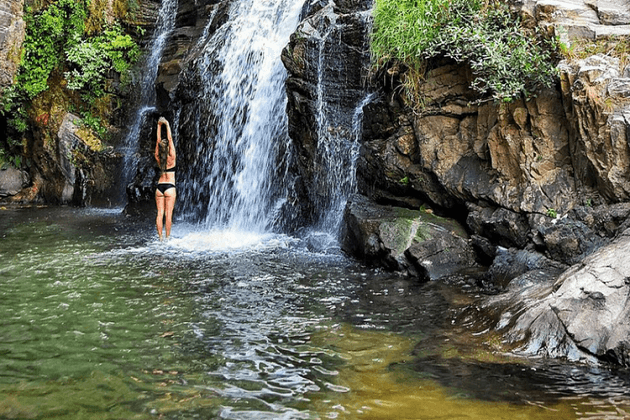 Day 12 – 13: Transfer to Unawatuna (B)
Tell the Yala National Park goodbye and we then head to Unawatuna where we will pay a visit to the Udawalawe Elephant Transit Home, an important sanctuary built with the purpose of rehabilitating orphaned elephants calves and releasing them into the wildlife. Also, we cannot miss an opportunity to release ourselves on several most beautiful beaches in Sri Lanka and of course, excellent diving chances will be open wide off the coast with many coral reefs and shipwrecks. The nightlife there will easily enchant any visitor. Visiting Unawatuna, we will have the most beautiful moment in life.
Accommodation: Sanmira Renaissance hotel or similar
Optional Activities: Whale watching – $65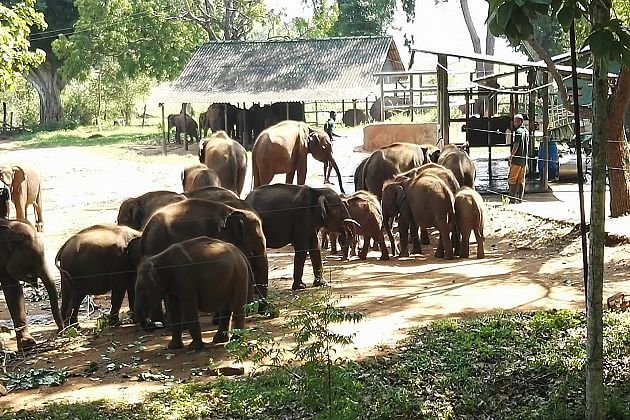 Day 14: Back to Negombo (B)
Today is our last day in Sri Lanka. On reaching Negombo, we head to a Turtle Hatchery. Get into a joyful drive through the Commercial area where both the Portuguese and Dutch had a fort here. Our drive will lead us to pass through 'Pettah' – a hectic bazaar filled with ancient vehicles, mosques, bargains, and temples. Keep our journey smoothly going on, we visit a Hindu temple and drive past Jumi-UL Alfar Jumma Mosque. There will be several other gorgeous sites we will head to such as the Wolvendaal Dutch Church, the residential area of Cinnamon Gardens, Hultsdorf Law courts, Independence Square and finally, Bandaranaike Memorial International Conference Hall.
Accommodation: Camelot Beach Hotel or similar
Optional Activities: Madhu Ganga River Cruise – $10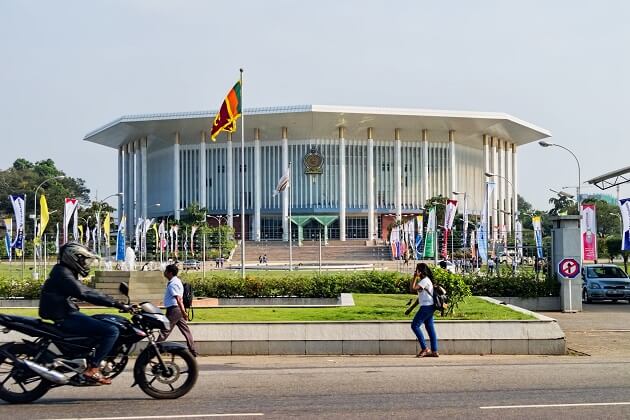 Day 15: Negombo Departure
Time to say goodbye, Sri Lanka. If you have a late flight or want to lengthen your stay by adding post-tour accommodation, we will have more time exploring the city together. Before 2 hours when your flight takes off, our representative will meet you at your hotel and escort you to the Bandaranaike International Airport. The trip ends. Hope you had a very good time in Sri Lanka and wish that we can serve you next time when it comes to Sri Lanka tour packages.