Is Sri Lanka Safe to Travel? Perhaps, you heard of the bombing that happened in April 2019 in Sri Lanka and it has scared you to make a decision to travel to such a country. However, I want to say that don't let it ruins your Sri Lanka holidays, the government has tried their best to improve the safety in the country and now, it's safe. At least, I'm still alive after a trip to Sri Lanka. As my journey finished, you have something to tell you about Sri Lanka's safety. For those who are going to visit Sri Lanka, this article is created for you.
Sri Lanka and Women's Safety
Honestly, the Sri Lankan are hospitable and welcoming; thus, by and large, most female travelers have a safe and sound trip in Sri Lanka.
But there have been occasional reports of unwanted attention from local males consisting of asking personal questions, being followed while walking alone or in remotes place but do not let that put you off traversing to the country, you just have to be aware. There are some other things you should know like:
Just relax, be confident and enjoy your trip as most locals are not out to get you.
The locals in the urban areas will speak English; however, it is better to know a few Sri Lankan phrases to help you get by.
Concern about being harassed? Simply wear a fake wedding ring
Remember that you shouldn't walk or catch a tuk-tuk alone at night, especially in poorly lit areas. Book a taxi instead.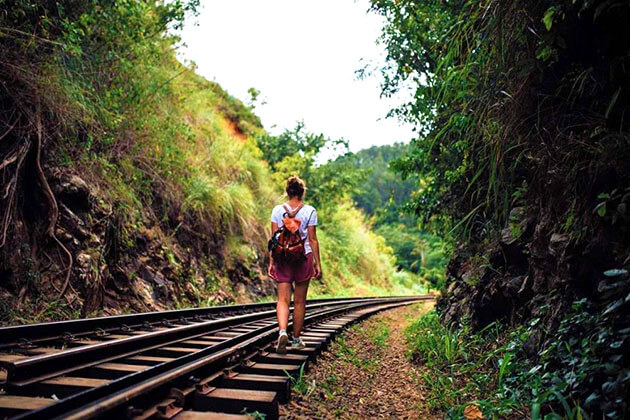 Sri Lanka con-artists and Touts
Con-artists and touts in Sri Lanka are a serious problem for tourist areas. Indeed, there is some scam used on foreigners. My advice is pre-organizing your trips and activities where possible. Do not use the services of a tout for local travel, accommodation, transportation… because it will most likely increase the price plus significantly, giving you a dud experience. So, I have some tips for you below:
Scams involving gemstones are so prevalent. Don't buy with the intention of selling them in your hometown for a profit. Most of them are fakes or stolen.
You should be on guard for anyone who tries to help you by giving unsolicited directions or travel advice. Just take any advice from auto drivers or taxi with a grain of salt, especially when they tell you the place you are going to is closed, non-existent, or dangerous. If you want to make sure whether it is true or not, check a map or the online map on your phone.
Do not engage in business with a person having to actively approach you for business.
If you've been told your hotel is closed or full, just give them a call. If you are a first-time traveler, do not admit it as it'll make you a target for the scams
The Galle Face Road area is where con-artists frequent.
Sri Lanka Common Scams
In most developing countries, scammers or con-artists are quite common; thus, these aren't obvious scams if you are a smart traveler. Common scams are frequently just saying forced upon you to make you hand over dollars. For instance, they may say "I'm a Buddhist and our religion teaches you to be a good person.", "I have some foreigner friends.", or "What comes around goes around.". Be aware of what they say.
Visa Scams
You can obtain E-visa to Sri Lanka now. Tourist visas are still available on arrival although if you've been unable to obtain online beforehand. Pay attention when you arrive at the International Airport of being overcharged for the Sri Lankan Visa. My advice is to research before traveling.
Credit Card Scams
You should be careful whenever you use a credit card as when people inflate the prices charged or they may duplicate your card information. Remember that never let the machine or card out of your eye-sight and be diligent about checking your account in case of shonky transactions. It's better to use cash wherever possible and when it comes to using an ATM, ensure that it's attached to a bank or major hotels. Also, strive and stay away from withdrawing money at night. And one thing you should keep in mind that never carry much cash in one of your luggage.
Safari Scam
Only choose the official travel agents, hotels, or online. Do not book via a taxi driver or a tuk-tuk one as they'll take a commission off the top & the quality is likely to be lower.
Transportation Scam & Crime in Sri Lanka
If there is an overly friendly stranger on the street come to you and tell you that there is a festival, ceremony or a special temple which opens for only 1 day. Does it sound good to be true? Then, it is. They'll hail a special tuk-tuk saying they are on official government tuk-tuk; however, they'll take you somewhere secluded and rob you or even take you to stores where they'll get a commission. Also, I have some tips for you.
Some taxis will not drive with the meter; thus, you would have to try several taxis before one will travel with the meter switched on. They then drive the long way around. It is better to check the route on google map.
Catching a bus, just buy from reputable ticket sellers at the window at the bus or train station. Do not let anyone help you carry your bags.