There is a large deal of confusion around the best time to visit Sri Lanka. In fact, this island is a year-round holiday destination as the country doesn't experience the extremes when it comes to weather conditions. Whenever you go, there is always a place that is worth visiting. December to March is the perfect time for visiting most of the country when popular places have their tourist-friendly weather. However, the best time to visit Sri Lanka depends on other factors, such as where on the country you wish to visit, local festivals or travel date for your Sri Lanka holiday. There are endless things for you to explore in this enchanting island nation anytime during the year.
Sri Lanka Climate
Located in the equatorial and tropical zones, the pearl-shaped country of Sri Lanka is blessed with an overall warm climate which consists of very distinctive dry and wet seasons. Coastal and lowland areas enjoy average daytime temperatures of around 26–30°C and they can reach into the 30°Cs during the hottest part of the day. Within a year, the country is hit by a couple of monsoon seasons which bring rain to the West and Southwest coasts from May to September, and the east coast and Northern part between October to February. The best time to visit Sri Lanka is also highly affected by the country's diverse topography which shapes the temperature, seasonal rainfall, wind patterns of a specific region.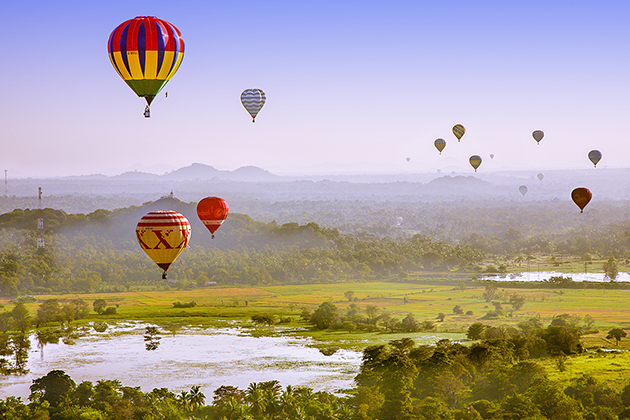 What is the Best Time to Visit Sri Lanka – By Region
Best Time to Visit East Coast Sri Lanka
East coast of Sri Lanka is a little off the tourist trail with the fantastic quality of beaches. The best time to discover the area is from May to September when the monsoon season is over. Weather in the east of Sri Lanka is often contrary to the western side, so when Colombo is being beaten up by monsoon rains, Batticaloa is basking in the sunshine. Dry weather and water at perfect temperature are ideal for swimming.
May to September is also the best time for surfing at Arugambay beach, immersing yourself in the captivating local life, watching the fishermen return with their wares or just simply unwinding on golden sands in Nilaveli.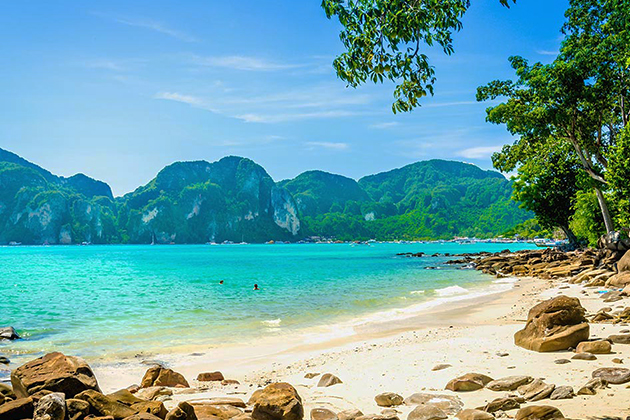 Best Time to Visit Colombo and West Coast
Used to be a gateway city for ancient Portuguese, Dutch and English traders, the vibrant capital city – Colombo is worthy of your stopover. Late November to April is said to be the best time to visit Colombo and the west coast of Sri Lanka. During this season, the weather tends to be less humid, sunny and pleasant with the temperatures are fairly constant, ranging from 27°C in December to 29°C in April. Visiting the area in January, you can have the chance to participate in the crowds celebrating Duruthu Perahera which is the first day of Sri Lanka's Buddhist calendar.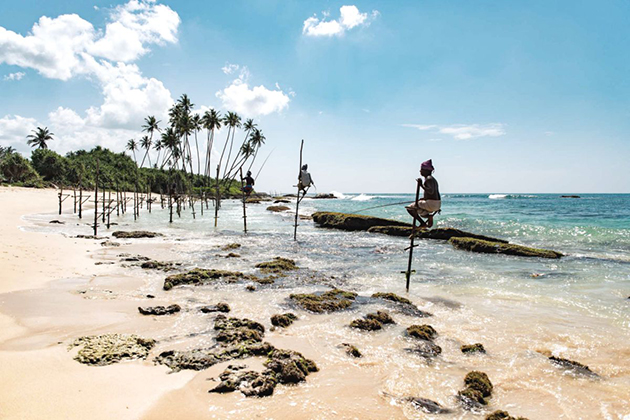 Best Time to Visit South Coast of Sri Lanka
The southwestern corner of Sri Lanka experiences good weather expected from January to April, which is the best time to visit Sri Lanka beaches. Further to Yala National Park, the weather can be influenced by north-eastern monsoon with higher rainfall from October to January, and dryer weather May to September.
Sri Lanka's south coast is very well-known with beach lovers. Wandering in the colonial town of Galle, snorkeling and diving in Hikkaduwa and seeing baby turtles, or going whale watching in Mirissa, taking a safari adventure are unforgettable moments when visiting south coast of Sri Lanka.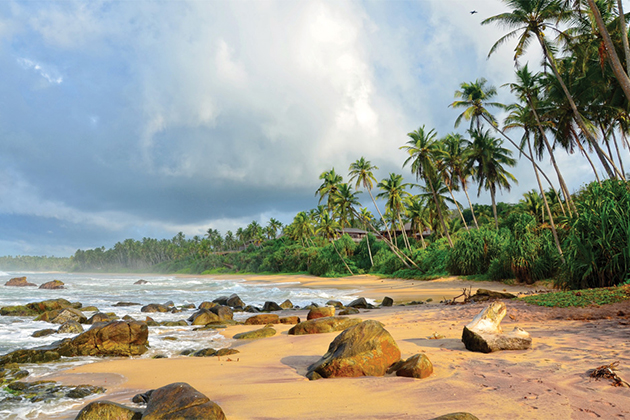 Best Time to Visit Northeast Sri Lanka
Similar to the East coast, the best time to visit the Northeast of Sri Lanka is summer months of May till September. During this time, the weather is less humid as monsoon season ends. These months witness plenty of sunshine with consistently high temperatures. This is an ideal time to discover Trincomalee – a great little town offering white sand and quiet beaches, wildlife, rock formations and hilltops.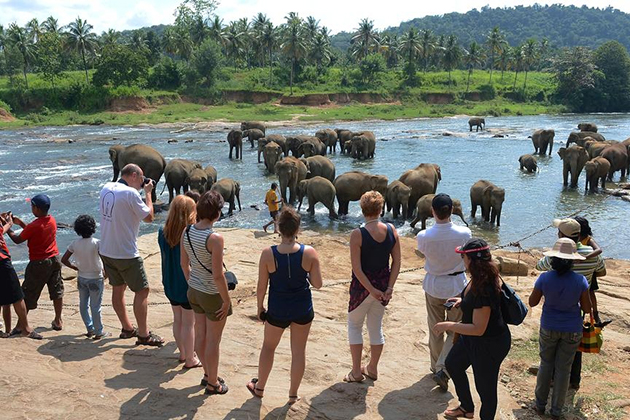 Best Time to Visit Kandy and Sri Lanka Hill Country
The best time to visit Kandy and its surroundings is from December to April, with the mean temperature is 18 – 22C. In this period of time, the arid weather and with enough cool is suitable to take memorable hiking through tea plantation, verdant mountains and lush rainforest. December also marks the beginning of the Adam's Peak pilgrimage season running throughout the dry season until May. Boasting the highest terrain of Sri Lanka, Kandy is a breath of fresh air for people to flock into to escape the sizzling heat of lowlands, especially in July and August. Discovering this former capital of Sri Lanka, trekking in the nearby Knuckles range or walk up the iconic fortress in Sigiriya are highly recommended to you.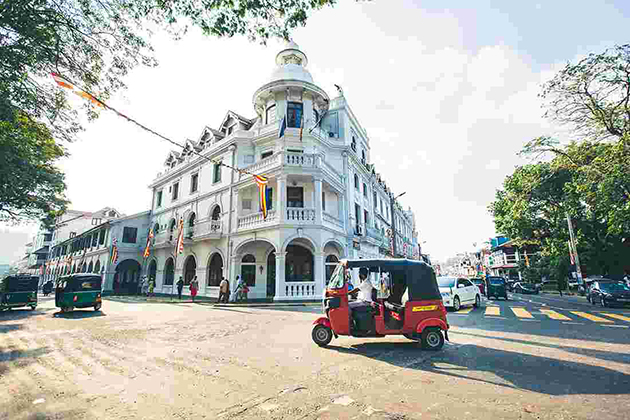 Best Time to Visit Sri Lanka's Cultural Triangle
Many of Sri Lanka's cultural highlights, with no less than five UNESCO sites, including Dambulla and Anuradhapura, are situated in this "dry region". The best time to visit Cultural Triangle in Sri Lanka is during the dry months of January to March when the days are warm and full of sunshine. Temperatures in this time are pleasant enough to be out all day exploring the sites scattered. The months before January tend to be humid with the monsoon rains and after March temperatures rise to 30C, making sightseeing less comfortable. When visiting ancient sites, you are advised to start early avoiding the worst of the heat as well as the crowds. The early morning light is also better for photography.