General Information
Tour Highlight
• A chance to discover the walled port city of Galle
• Hike through tea fields
• Walking along the sandy beaches embraced into the romantic atmosphere
• An opportunity to show off your cooking talent
• Cycling through the highlands
Tour Details
Tour Route: Colombo – Galle – Sinharaja Rainforest Reserve – Yala National Park – Ella – Eliya – Kandy – Colombo
Duration: 10 Days/ 9 Nights
Departure Date: No fixed departure. Any time you wish!
Start/ End: Negombo/ Negombo
Tour Customizable: Definitely! Tell us your interests
Brief Itinerary
Day 01: Colombo Arrival – Drive to Galle
Day 02: Explore Galle – Have Fun on Unawatuna Beach
Day 03: Explore Sinharaja Rainforest Reserve
Day 04: Explore Yala National Park
Day 05: Drive to Ella – Explore Ella
Day 06: Trek through Tea Plantations & Villages
Day 07: Highland Cycling
Day 08: Drive to Nuwara Eliya
Day 09: Drive to Kandy
Day 10: Cooking Class & Colombo Departure
Full Itinerary
Day 01: Colombo Arrival – Drive to Galle
Welcome to Sri Lanka! As for landing, our representative will be waiting to meet you at the existing door and escort you to the seaside town of Galle. The drive will be around 4.5 hours. When reaching Galle, check into your boutique guesthouse situated in the central old walled fort town. It's time for you to learn about the history, personal stories, and family heritage of this area.
Spending time in Galle, ready to be overwhelmed in a peaceful ambiance and to be enchanted by great food there. Just make your first day in Sri Lanka perfect.
Overnight at the guesthouse.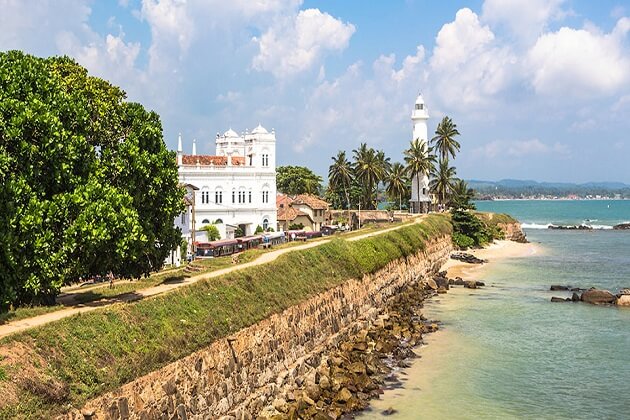 Day 02: Explore Galle – Have Fun on Unawatuna Beach
Begin your second day with a leisurely morning walk along the city's ramparts with a local and listen to the stories of local families who have lived here for generations. Then, get on a van bound and head to Unawatuna Beach, a stunning sandy palm-lined stretch attracting visitors across the world. Once there, we will stop for a pizza and witness one of the most gorgeous beaches in Sri Lanka before getting into a pretty swim.
Later, have dinner and leisurely enjoy the nightlife in Galle.
Overnight at the guesthouse.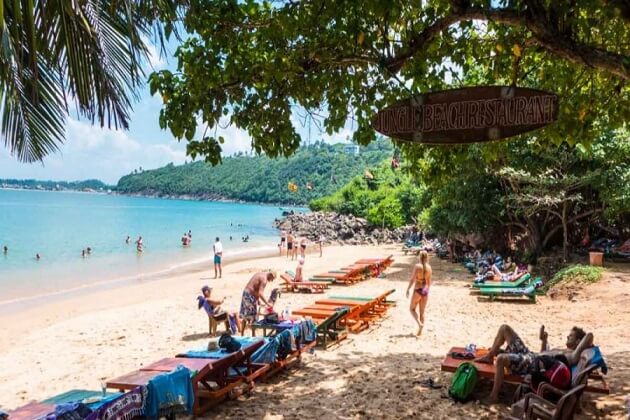 Day 03: Explore Sinharaja Rainforest Reserve
Today, after breakfast, we will take a pretty drive to Sinharaja – one of the very few national parks in Sri Lanka where allows you to enjoy your excursion without any noise and hassle of vehicles. The Sinharaja Rainforest Reserve is home to various bird species, reptiles, and amphibians. Birds there is social; thus, your 3-hour hiking through the dense lush jungle landscape will be so much exciting.
Overnight at the eco-lodge.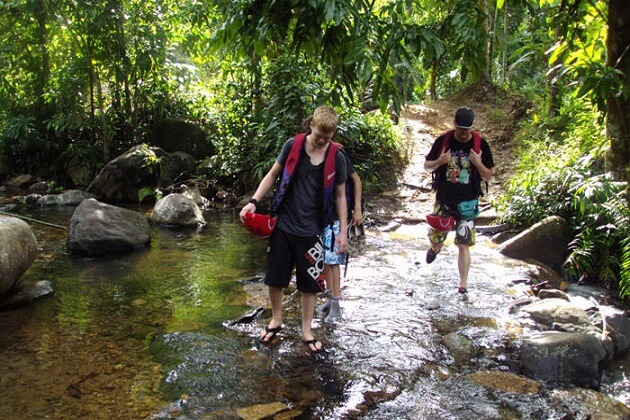 Day 04: Explore Yala National Park
This morning, we spend our time being lazy at our remote eco-lodge and strolling through the jungle and having breakfast. We then take a van for a 3-hour drive to Kataragama. As you've settled in your hotel, get ready for a 2.5-hour jeep safari through the Yala National Park. En route, you will have an opportunity to witness elephants or if you are so lucky, you can see much more elusive big mammal-like a leopard.
Overnight at the hotel.
Day 05: Drive to Ella – Explore Ella
After breakfast, take a pretty 2-hour drive taking you to Ella – a stunning and quaint hilltop town. En route, we will drive through 2 more sections of national parks, so just take this chance to marvel at wildlife in Sri Lanka again. When we reach the town, freely indulge in its impressive vistas and enjoy the unique vibe of Ella town.
In the afternoon, we enjoy a trek to Little Adam's Peak taking you 3 hours on a pilgrimage trail. Remember to keep your camera activated because you will experience a panorama of mountain and charming villages. After finishing your hiking excursion, have dinner at one of the traditional restaurants in town. There are several dishes that you have to try like fish curry with mixed rice, young jackfruit curry, and Sri Lanka dhal curry.
Overnight at the hotel.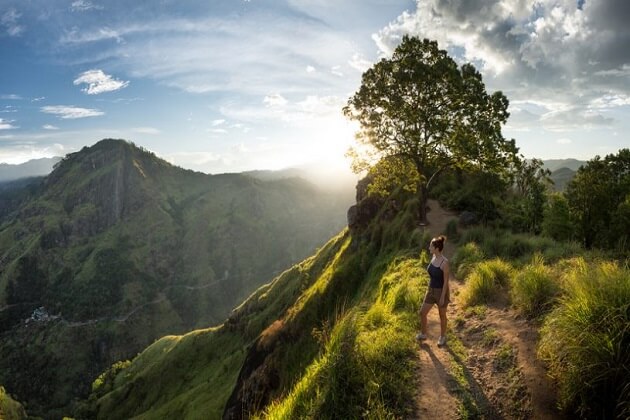 Day 06: Trek through Tea Plantations & Villages
Welcome the second day in Ella, after breakfast, we will enjoy the mountain trek through tea plantations and small villages. En route, you will have an opportunity to bump into locals who do not often encounter foreigners and are always interested in having a chit chat. A tip is that remember to ask about Cricket as it is a national obsession here. Halfway passing through lush mountain roll, ready to enjoy a simple lunch with rice and curry.
In the afternoon, continue our excursion. Head to some popular attractions in the region consisting of Ravana Falls, the Dhowa Rock Temple, and the iconic Nine Arches Bridge. You can also enjoy a cooking class.
Overnight at the hotel.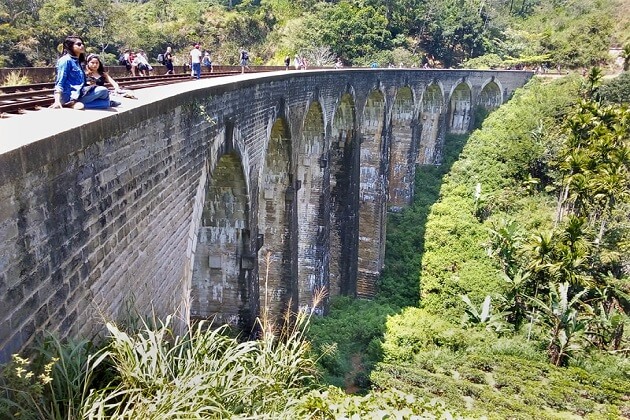 Day 07: Highland Cycling
Enjoy a late morning train with packed lunch and joyfully indulge in scenic countryside on the way to Ambewela – a small town well-known as 'little New Zealand' at the foot of Horton Plains Park where you will take a pretty biking tour. Ready to pedal through the lush greenery and undulating terrain of Sri Lanka where the village has not changed so long.
By late afternoon, head to Nuwara Eliya and check into the enchanting heritage hotel.
Overnight at the hotel.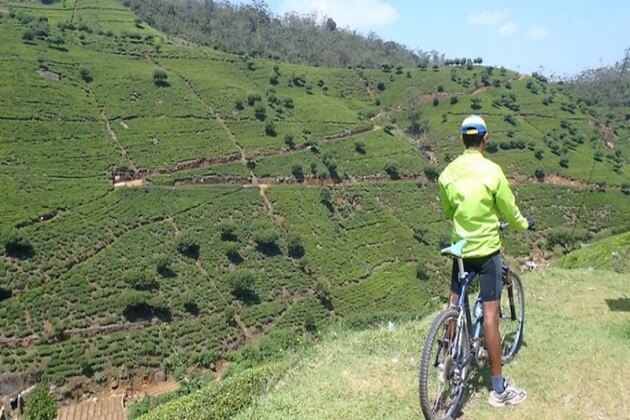 Day 08: Drive to Nuwara Eliya
Begin your day 8 and enjoy a misty sunrise hike to Horton Plains that offers you the sweeping lookout known as World's End. When the mist clears and clouds roll in over the valley for the day, you will reach the lookout point marveling at the stunning view below your feet. Our journey continues by looping back to the car and driving through the rhododendron-lined Baker's Falls en route. It is great for you to witness Langur Monkeys and deer along the way.
Later, we will be back in town, have lunch and take a break. In the afternoon, it's time for us to enjoy golf, boating, fishing, birdwatching, or golf. Also, the area is a real paradise for tea lovers with local tea estate or garden.
Overnight at the hotel.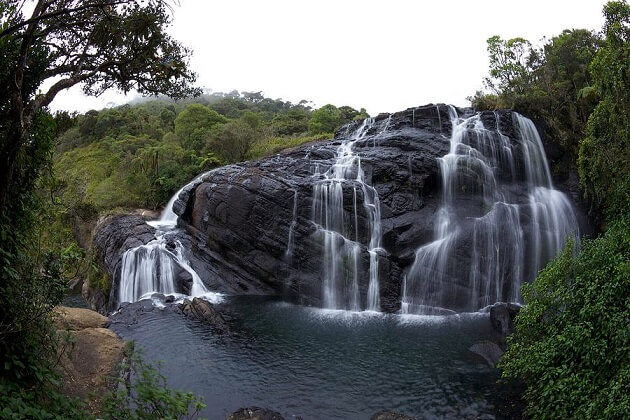 Day 09: Drive to Kandy
Our last day in Nepal. Begin our ninth day with a scenic train from Nanu Oya to Kandy. Sitting on the train, you will be provided breathtaking views of nature surrounding and if the day is a rainy one, you will see a small waterfall stream from the escarpment. When we reach the valley beside Kandy, we hop on the car heading to the busy city.
Once in Kandy, you will check into the hotel then head out and explore Kandy's streets. The rest of the day will be yours. There are several destinations you should pay a visit there like Kandy Lake, Kandy Viewpoint, the Cylon Tea Museum. If you choose to stroll around the city, remember to go to some of the specialty shops, spice gardens, food tours, or off-the-beaten-track city turns.
Overnight at the hotel.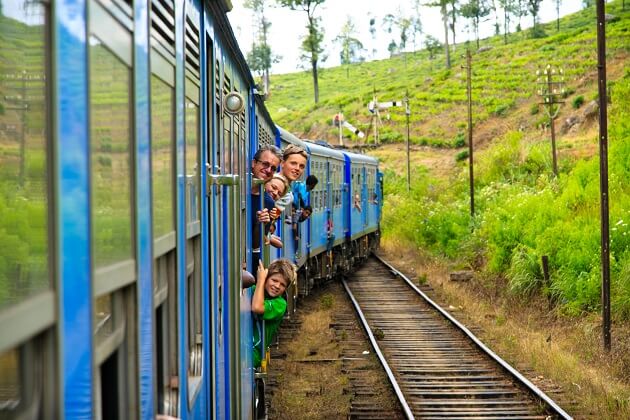 Day 10: Cooking Class & Colombo Departure
Today, we will arrange a cooking class at a homestead. It would be great for you to learn about traditional herbs and spices, their role in food & health of Sri Lanka cuisine. Finally, it's time for us to enjoy lunch that made by yourselves.
After lunch, we will escort you to the international airport in Colombo. The trip ends. We hope you had the best time with us on exploring the country and wish that when it comes to the best Sri Lanka tours again, we could serve you next time in Sri Lanka.
No Fields Found.