General Information
Tour Highlights
• Udawalawe National Park – lookout for elephants, leopards and other majestic species on SUV safaris in the national park
• Horton Plains National Park – trek to the stunningly scenic viewpoint at World's End & take a dip in Baker's Falls
• Belihuloya – get ready to canoe on the shimmering Samanalawewa Reservoir & marvel at the mountain scenery
• Kitulgala – enjoy white water rafting down the Kelani River & discover inside spooky Belilena Cave
• Kinchigune Nature Trail – bump into friendly villagers as you hike through lush countryside & paddy fields
• Colombo – participate in a tour of the city consisting of the old Fort Area and impressive Gangaramaya Temple
Tour Details
Tour Route: Colombo – Kitulgala – Kinchigune Nature Trail – Horton Plains National Park – Udawalawe National Park – Colombo
Duration: 14 Days/ 13 Nights
Departure Date: No fixed departure. Anytime you wish!
Start/ End: Colombo/ Colombo
Tour Customizable: Definitely! Tell us your interests
Brief Itinerary
Day 01: Colombo Arrival
Day 02: Sightseeing in Colombo – Eco-tour in Kitulgala
Day 03: Canyoning & Rafting in Kitulgala
Day 04: Kinchigune Nature Trail
Day 05: Horton Plains National Park
Day 06: Udawalawe National Park
Day 07: Udawalawe Game Drives
Day 08: Transfer to Colombo
Day 09: Colombo Departure
Full Itinerary
Day 01: Colombo Arrival
Upon arrival, our representative will be waiting to meet you and escort you to the hotel. Once you have settled in the hotel, relax at leisure.
Overnight in Colombo.
Day 02: Sightseeing in Colombo – Eco-tour in Kitulgala
Today, we enjoy a sightseeing tour of Colombo. Discover the old Fort Area in the north of the city and the impressive Gangaramaya Temple. The today's tour ends with a stroll along Galle Face Green, running parallel to the ocean. Get ready to see locals flying kites in the sea breeze and playing cricket.
In the afternoon, we leave Colombo and drive to our Eco Lodge in Kitulgala. Get into a scenic cycle ride through the countryside to Belilena Cave and admire the stunning views of our surroundings. Also, you can opt to enjoy exploring inside the spooky cave and remember to look out for bats hanging from the ceiling.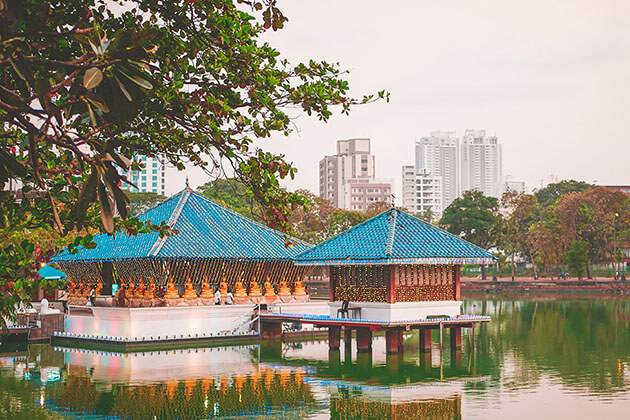 Day 03: Canyoning & Rafting in Kitulgala
Today, get ready to get wet as we enjoy an exciting day out on the water. Enjoy white water rafting on the Kelani River and pass striking scenery as we navigate the rapids for 5km. Later we get into a canyoning adventure through the jungle. Explore majestic waterfalls and participate in rock sliding before reaching the pristine lagoon for a swim. Later, back to our lodge for a well-earned rest.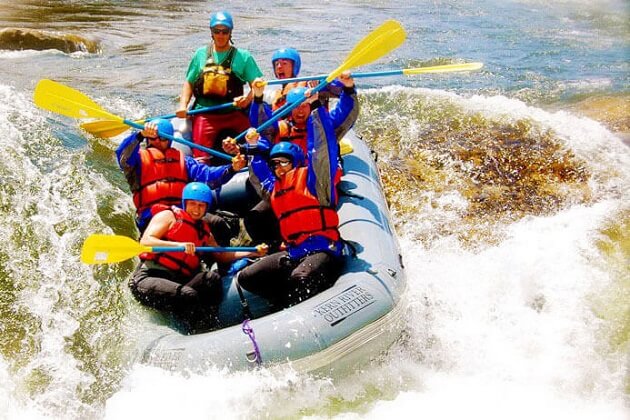 Day 04: Kinchigune Nature Trail
Today, we set off on a 6km trail – Kinchigune Nature Trail winding through forests and runs alongside the Belihuloya River. Walk past rice fields and meet the friendly locals in charming villages before stopping for lunch. Later, we get into canoeing on the tranquil Samanalawewa Reservoir. Also, soak up the rugged mountain scenery and spot butterflies fluttering around as you paddle. This evening we camp in Belihuloya village.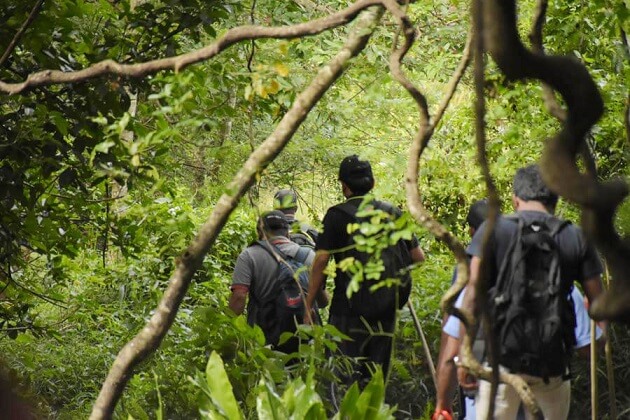 Day 05: Horton Plains National Park
Today, we discover the windy and wild Horton Plains National Park which is 2,100m above sea level. We will trek to the World's End viewpoint for impressive views of the mountains and green jungle, then take a dip in Baker's Falls. Keep an eye out for some of the manifold species that inhabit the park. Sambar deer, wild boars, langur monkeys, and many others all live here, and if we are lucky enough, we can spot some of these animals before we return to the campsite.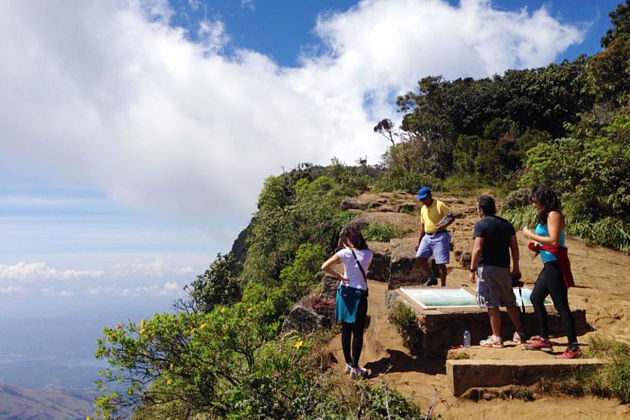 Day 06: Udawalawe National Park
Our wildlife spotting keeps going on today as we make our way to a comfortable tented campsite in the famous Udawalawe National Park, our home for the next two nights. Get into an SUV safari and look out for some of the 400 wild elephants living in the park. Other species we may see consist of leopards, deer, crocodiles, sloth bears, and buffalo. Later, back to our campsite for dinner.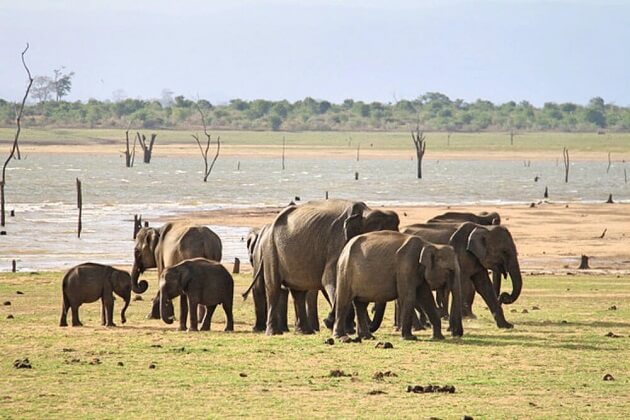 Day 07: Udawalawe Game Drives
Spotting wild animals can be down to luck. If we didn't have a chance to see all of Udawalawe's iconic species yesterday then we have another chance today. This morning, back to the park and again after dark, when the leopards come out to hunt.
Day 08: Transfer to Colombo
Today, take a final trip into the park and then say goodbye to Udawalawe as we will drive back to Colombo for an unwinding afternoon at leisure. You may wish to head back to Galle Face Green for a game of cricket or browse the local bazaar for some souvenirs to take home for family and friends.
Day 09: Colombo Departure
Time to say goodbye to Sri Lanka. Breakfast and relax at leisure until getting escorted to the airport for a flight coming home. Your Sri Lanka holiday ends. Hope you enjoyed the trip and wish we could serve you next time in Sri Lanka.
No Fields Found.